Govt broadens the Small Business Cashflow Loan Scheme and extends the Business Finance Guarantee Scheme as businesses worry about accessing credit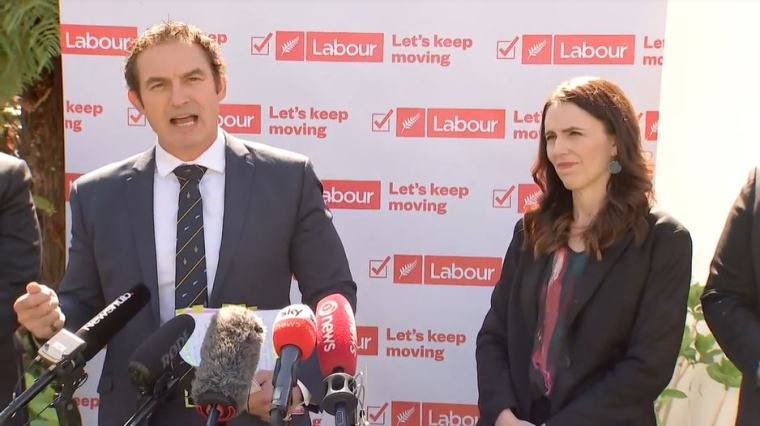 The Government is broadening the eligibility criteria of the Small Business Cashflow Loan Scheme (SBCLS) in line with what it campaigned on pre-election and signalled last month.
It's also extending the Business Finance Guarantee Scheme (BFGS) to June 2021.
Under the SBCLS, "viable" businesses can get unsecured, interest-free loans from the Government of up to $100,000 depending their size ($10,000 base loan plus $1800 for every full-time employee up to 50 employees).
To date, businesses have been able to get loans to cover operating costs. From February, they'll be able to get loans to invest in new equipment and digital infrastructure as well.
Businesses established after April 1, 2020, which have existed for at least six months, will also become eligible for loans.
And businesses won't have to demonstrate they've suffered as much of a loss to qualify for a loan.
Currently, businesses must have experienced a decline in actual or predicted revenue of at least 30% in any 30-day period from January to June 2020, compared with the same period in the previous year to qualify.
Under the new criteria, businesses that can demonstrate a drop in revenue of at least 30% because of Covid-19, over any 14-day period in the previous six months, compared with the same 14-day period a year ago, will qualify.
To date, 100,000 businesses have taken out loans totalling $1.6 billion.
Around 6,500 businesses have made $45.4 million of repayments.
Businesses that repay their loans will be able to apply for another one under the scheme.
Cabinet last month agreed to extend the scheme to December 31, 2023.
It also agreed to extend the interest-free period of loans from one year to two years. Loans are subject to 3% interest when the interest-free period expires. This interest is charged from the date the loan is drawn down.
Around 82% of loans have gone to firms with one to five employees. Around 92% have gone to firms with 10 or fewer staff.
Seventeen percent of loans have gone to businesses in construction. Accommodation, restaurants and cafes account for 12% of loans, those offering professional, scientific or technical services 10%, retail trade 9%, and manufacturing 7%.
Businesses worried about accessing credit
Minister for Small Business Stuart Nash said: "The decision to extend the interest-free loan scheme is designed to give confidence to our smallest businesses and keep up the momentum of recovery."
ANZ's latest Business Outlook Survey also confirms firms are struggling to secure credit from lenders.
Despite a major bounce-back in the headline business confidence figure, a net 40.1% of businesses had a negative view when it came to the ease of credit - a worse result from the 33.0% in November.
The value of bank lending to businesses has been declining all year. It was down $5.6 billion from October 2019 to October 2020 to $109.5 billion according to Reserve Bank data. 
Business Finance Guarantee Scheme extended as well
In addition to making these extensions to the SBCLS, the Government earlier in the week agreed to extend the BFGS.
Under this scheme, aimed at helping medium-sized businesses, firms can get taxpayer-underwritten loans from ANZ, ASB, BNZ, Heartland Bank, Kiwibank, TSB, Bank of China, Westpac or Nelson Building Society.
The 80% underwrite is there to shift the risk from banks to taxpayers to prevent banks becoming overly risk-averse.
Lenders can determine how much they lend to a business and the term of the loan. The maximum a bank can lend is $5 million over five years, and the maximum a non-bank can lend is $3 million over five years.
As at December 8, lenders had approved $828 million of loans to 1566 borrowers.
The eligibility criteria of the BFGS has been extended a few times since its launch. 
See this Treasury web page for more on the BFGS, and this IRD web page for more on the SBCLS.