Trustpower says it is 'testing market interest' in its retail energy business that has over 230,000 customers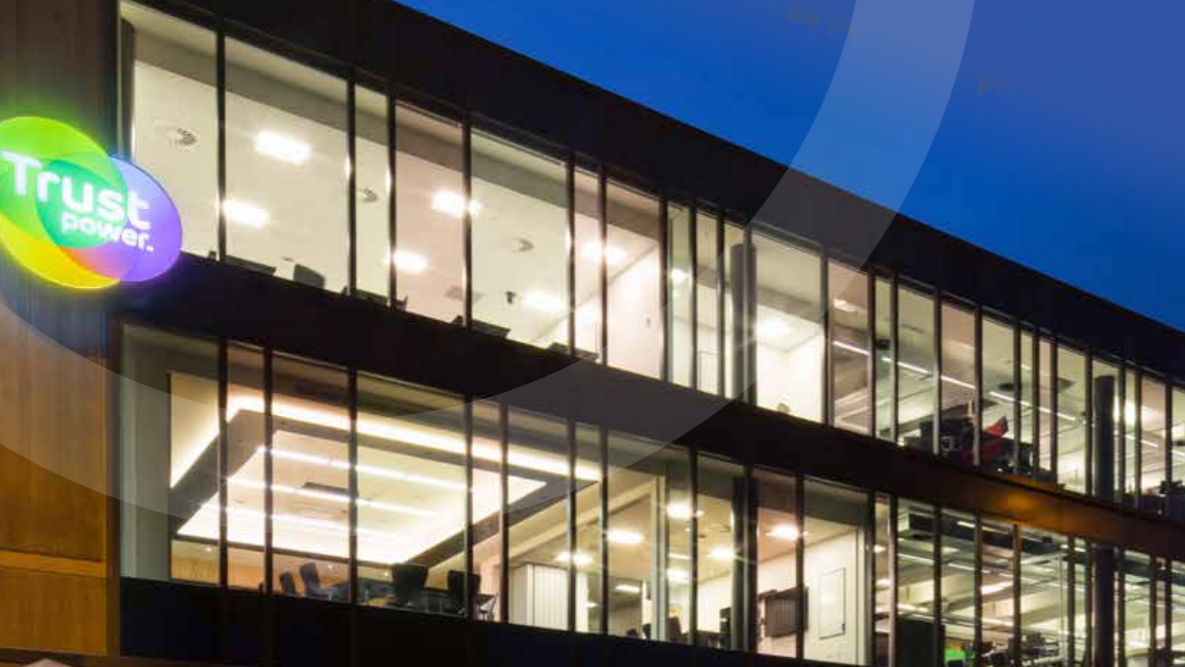 Another asset controlled by infrastructure and utility investor Infratil has put the 'for sale' signs up as takeover talk continues to swirl around Infratil itself.
Energy generator and retailer Trustpower, 51% controlled by Infratil, told the NZX on Thursday it was going to "test market interest" in its retail business, which has over 230,000 energy customers.
Infratil has an impressive portfolio of strategically important assets. As well as the Trustpower investment - which is one of its longest standing ones - there is 65% of windpower generator Tilt Renewables (spun off from Trustpower a few years back), 66% of Wellington Airport and 50% of Vodafone NZ. Any takeover of Infratil or sale of its assets will therefore have quite an impact.
In early December Infratil announced it was having a strategic review of Tilt - with 'strategic review' being corporate speak for assessing sale options.
Then two days after that announcement, Australia's largest superannuation fund AustralianSuper suddenly appeared out of the woodwork with a seemingly unsolicited $5.4 billion takeover bid for Infratil. That was knocked back by Infratil.
However, more recently there have been rumours that IFM Investors, also from Australia but with owners, according to its website  including "27 world-leading pension funds – and other like-minded investors" (AustralianSuper is an investor in IFM), is potentially preparing a bid for Infratil.
In the meantime, now Trustpower is in play.
It's website say it is New Zealand's fifth largest electricity generator and fourth largest energy retailer by market share, with approximately 12% electricity retail market share. It owns 25 hydro power schemes throughout New Zealand with a total installed capacity of 495MW. It operates a multi- product retail business, including electricity, gas and telecommunications products. It says it has built "a successful bundled retail business delivering electricity, gas, broadband and wireless connection services to 231,000 customers nationwide".
In announcing on Thursday "a review" of its retail business, Trustpower said the review will test market interest in its retail business, "while also exploring the merits and business case to establish a standalone generation business".
"Significant current and forecast changes in the energy and utility retailing markets are the primary driver of its review," the company said.
"Electrification and decarbonisation, decentralised energy, digital trends in service provision and utilities convergence are all shaking up traditional operating models," chairman, Paul Ridley-Smith said. "The Board intends to examine the options available for our market position, given these changes and opportunities."
The strategic review is expected to take "a number of months" and no decision will be made to sell or retain the retail business until the completion of that process.
Trustpower has retained Forsyth Barr as a financial advisor to the company in respect of the strategic review.
Infratil in a brief note to the NZX advised that "it is supportive" of Trustpower undertaking the strategic review.
Perhaps surprisingly, Infratil related assets saw their share prices drop on Thursday. Infratil itself was down 20c at $7.65, Trustpower dropped 30c to $8.46 and Tilt fell 22c to $6.09.
However, it's worth mentioning that prior to the announcement that Tilt was for sale on December its price was just $3.92, while Infratil's price before the AustralianSuper bid on December 9 was just $5.80. At the same time, Trustpower's price was just $7.43.