Our national airline says its 'monthly cash burn' is expected to be between $45 mln and $55 mln a month for the remaining five months of the financial year; capital raising still planned by June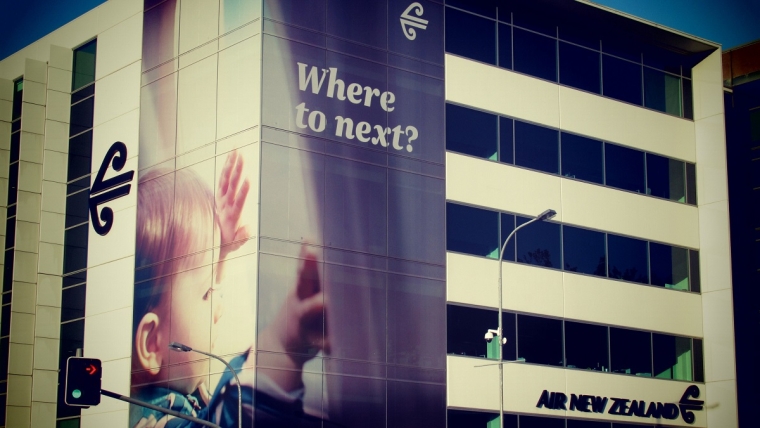 Our national airline, Air New Zealand, has reported an after tax loss of $72 million for the six months to December, compared with a profit of $101 million for the same period a year ago and expects to make a "significant loss" for the full year.
It says that it has been gradually reducing its "cash burn" and is estimated that losses for the last five months of the financial year will be in the region of $45 million to $55 million.
It is still planning to raise capital by the end of the financial year in June and the 51% shareholder, the Government, has recently indicated it will support the capital raising.
Analysts' estimates of how much capital the airline will need to raise have suggested in the range of $1 billion to $1.5 billion.
Last year as the Covid crisis unfolded the Government made available a $900 million 'standby' credit facility for the airline, which the airline was able to put off utilising for a long time, but is now using. 
Air New Zealand says as at 23 February 2021, the airline had short-term available liquidity of just over $700 million, consisting of cash of approximately $170 million and $550 million of undrawn funds on the Crown facility. The total amount drawn on the Crown facility is $350 million.
"Having now taken numerous actions to reduce the airlines cost base, cash burn averaged approximately $79 million per month from September 2020 through January 2021. This compares to an average cash burn of $175 million per month in the fourth quarter of the 2020 financial year," Air New Zealand said.
"The airline is estimating average monthly cash burn for the remaining five months of the financial year to be in the range of $45 million to $55 million while international travel restrictions remain and assuming continued operation of the domestic network with no further lockdowns or social distancing requirements, as well as a continuation of government-supported cargo flights. This reflects lower expected refunds and redundancies compared to the first half of the financial year. However, the airline does not expect cash burn to remain at such reduced levels beyond the end of the 2021 financial year, as deferrals in operating and investing cash flows roll off."
Air New Zealand said as there was still a large degree of uncertainty surrounding the lifting of travel restrictions and the subsequent level of demand, it is not providing 2021 earnings guidance at this time.
"Despite strong domestic and cargo performance, the scenarios we are currently modelling suggest we will make a significant loss in 2021."
The was no interim dividend.