Pegasus Markets director Michael Reps sentenced to community detention and community work in FMA prosecution, and can't serve as the director of a NZ financial services provider for five years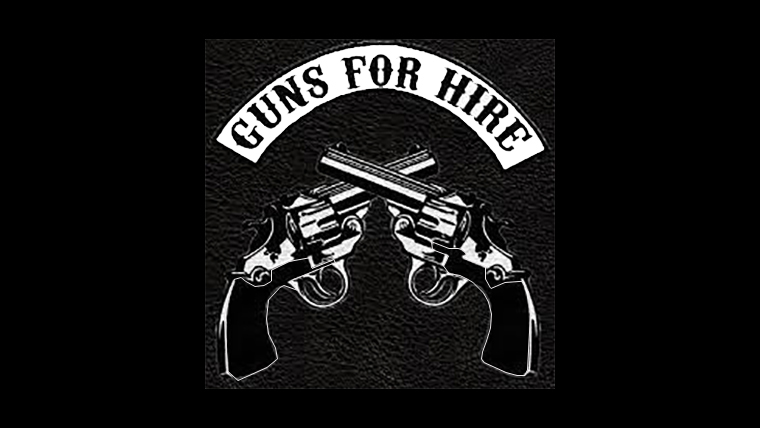 By Gareth Vaughan
Michael Reps, the New Zealand based director of former NZ registered financial service provider Pegasus Markets Ltd, has been sentenced to community detention and community work after being found guilty of two breaches of the Financial Service Providers (Registration and Dispute Resolution) Act (FSP Act). This means Reps can't be a director of a NZ financial services provider for five years.
Reps was sentenced in the Waitakere District Court on Wednesday, albeit he was beaming in via video link from the Queenstown District Court.
Reps was found guilty of two criminal charges by Judge June Jelas last year. Pegasus Markets, registered in NZ but promoting foreign exchange services overseas, was also found guilty of two charges and fined $200,000 in December.
The case was brought by the Financial Markets Authority (FMA). Barrister James Cairney, representing the FMA, said the regulator was keen to protect the reputation of NZ as a safe place to do business, and the reputation of NZ financial services firms.
"And this type of offending damages that reputation of New Zealand as a safe place to do business," Cairney said. 
Additionally Cairney said the FMA wanted to uphold the importance of the role of the NZ based director in companies such as Pegasus Markets, a key legal and compliance role. 
"In this case Mr Reps was very much asleep in that role. He was a gun for hire," said Cairney.
The two Pegasus Markets charges related to the company holding out it was registered under the FSP Act, knowing that it wasn't, between August 13, 2015 and July 2017, and from September 8, 2017 until February 13, 2018. The Reps charges were that he, as a director of Pegasus Markets, a financial service provider, knowingly failed to prevent the commission of an offence by Pegasus Markets during those same two time frames. The charges reflected two websites controlled by and connected to Pegasus Markets.
In late February 2018 the FMA announced it had filed criminal charges against Pegasus Markets and Reps. This was almost a year after interest.co.nz published a story raising questions about misleading claims from Pegasus Markets and Solid Global Investments Ltd, in which Reps was also a director. I became a witness for the FMA in the case against Pegasus Markets and Reps, and detail this experience here.
Investors claim losses
Late last year I was contacted by someone claiming to be a Spanish investor in Pegasus Markets. This person said they were: "One among more than 100 Spaniards that invested in that company, trusting in the image they projected. In my case, I invested around €30,000 in a supposedly secure and not risky product. Finally, it was everything but that because my money disappeared without trace."  
The investor believes Pegasus Markets operated in more than 15 countries, and maintains more than €2.8 million has "vanished" in Spain. They say legal action has been launched to try and recover their money.
Pegasus Markets was incorporated as a NZ registered company on March 11, 2014. At this time its sole director and shareholder was Rafeal Ruiz Lemonche, a Barcelona resident. The registered office and address for service provided was that of Business Results (HB) Ltd, an accounting firm in Napier. Pegasus Markets remains a registered NZ company, albeit Companies Registrar Ross van der Schyff has initiated action to remove it from the Companies Register. 
Pegasus Markets registered on the Financial Service Providers' Register (FSPR) on June 29, 2014, and became a member of dispute resolution service Financial Service Complaints Ltd. It was on the FSPR, which is like a phone directory for NZ financial service providers and doesn't include actual regulation, between June 2014 and August 2015. Pegasus Markets was registered to provide services trading financial products or foreign exchange on behalf of other persons. This didn't require any licences. Its deregistration was directed by the FMA.
Reps was appointed Pegasus Markets' director on October 8, 2015, almost two months after the company was deregistered from the FSPR on August 13, 2015. At the time Reps' Yield Quest Ltd was offering NZ resident director services for people overseas, noting; "This is not a passive nominee service as seen with some providers."
'I do have quite a bit of a challenge ahead of me'
Reps, who initially had name suppression after the charges were filed, fought the FMA right through the trial. However on Wednesday he said he accepts the verdict and wants to "pay my debt back to society."
"That's why I requested community work," Reps added.
He said the case had caused him four years of stress and he was now unemployed.
"I do have quite a bit of a challenge ahead of me for events that didn't involve any financial loss, dishonesty or fraud on my part. I'd like the judge to take that into account in my sentencing," Reps said.
Cairney said the starting point for sentencing should be four months imprisonment, but given Reps was a first time offender, and had health and family issues, imprisonment wasn't suitable.
Judge June Jelas announced the outcome of the sentencing, and said her full reasons would follow in a written decision.
Judge Jelas sentenced Reps to two months community detention starting Wednesday. After this Reps will have 90 hours of community work imposed.
"That [community work] will include you being eligible for work based training. I acknowledge that as a result of this prosecution your normal employment has come to an end. There are services that the Department of Corrections have available to them which I request they extend to you to facilitate you looking for new employment in the future," Judge Jelas said.
"From 9pm this evening you'll need to be in your home being monitored."
Under the FSP Act Reps' conviction means he can't be a director of a NZ financial service provider for five years.
Pegasus Markets faced two charges under Section 12 of the FSP Act, and Reps one under Section 12 and another under Section 40. Section 12 of the FSP Act provides that no person, including a corporation, can claim to be in the business of providing a financial service unless it is registered on the FSPR and a member of an approved dispute resolution scheme. Section 40 of the FSP Act covers a director's liability if (s)he knowingly authorises or knowingly fails to prevent a corporation committing an offence under the Act.
Each charge for breaching Section 12 of the FSP Act carries a maximum fine of $300,000 for a company and a maximum penalty of either a $100,000 fine and/or one year imprisonment for an individual. The charges against Pegasus Markets and Reps were the first of their kind under Section 12 of the FSP Act. Reps only faced penalties for breaching Section 12 because Section 40 is effectively the mechanism to establish director liability for Section 12, with Section 12 providing the penalty.
Cairney noted Reps was a director of 90 current and deregistered companies, and as of July 2018 had been involved with 28 entities that had applied for or been registered on the FSPR. Of these, 13 of have been deregistered following FMA  direction.
"He remains a director of 27 companies. This is a concern to the FMA that there are gun for hire directors in the market willing to take a fee, and then the FMA has issues with these companies."
Fine not enforceable
Pegasus Markets' fine is unlikely to be enforceable. No Pegasus Markets representative engaged with the court throughout the proceedings. Last year Judge Jelas noted: "...There is no information before the court as to the reasons for Pegasus' absence...Only Mr Reps has engaged with the court and, as noted by Judge Manuel [following an early hearing in the case], Mr Reps has no standing to bring applications of behalf of Pegasus." 
In a statement FMA head of enforcement Karen Chang said the sentence would send a strong message of deterrence to those who abuse the FSPR by helping overseas companies attempting to fool prospective investors.
"This is an important ruling as it shows there are criminal consequences for local 'directors for hire' – people who try to profit off their New Zealand residency by becoming directors for offshore businesses with no real New Zealand presence. We continue to monitor the FSPR to ensure that those who are on it are there for proper reasons," Chang said.
The FMA issued this warning about Solid Global Investments in December 2018 noting it "could be involved in a scam."