This is where you can find more about great innovative Kiwi businesses and be introduced to their leaders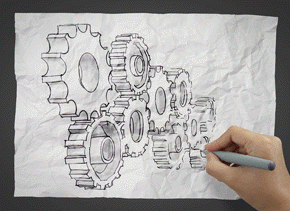 We now have a deep series of articles and 'success story' resources about many amazing Kiwi businesses and their leaders.
With more than seventy companies now having been featured in this series, it is time to make them easier to find, which is the purpose of this story.
Teamwork brings you this great long-form interview series, a unique online resource - a team of Andrew Patterson, interest.co.nz, and Kiwibank.
This page will help you find the story you are looking for.
The links below will take you to both the story, and the video interview with the business leader driving the change.
If you know of a business that needs its unique story told and recorded, let us know (even if it's your business).
We will update it every time we add to this growing collection.
This resource is made possible by the support from our sponsoring partner, Kiwibank Business.
The latest featured story is:
Quick links to all our previous stories are here:
Key leaders
 
Adams, Paul
Allan, Angus
Barton, Simon
Baird, Chris
Belworthy, Cath
Biddlecombe, Dene
Buys, Dave
 
Campbell, John
Campbell, Rebekah
Carden, Mike
Cashmore, Matthew
Chilman-Blair, Kim
Christensen, Mark
Clarke, Alan
 
Daniel, Ian
Docking, James
Draper, Janene
del Prete, Crawford
Eglinton, Mark
Eriksen, Simon
Fala, Rick
Fuhrer, Ulf
Gallagher, Sir William
Gladding, Maree
Grant, Andrea
 
Hall, Greg
Harris, Chris
Humphries, Di
Jamieson, Pip
Lacy, Rachael
Leckie, Terry
Lee, Peter
Leonard, Chris
 
Hamilton, Andy
Holdaway, Murray
Howard, Bryce
Kumar, Manas
Lindsay, Brendan
 
Macdonald, Nick
McCarthy, Christie
McCrae, Ian
McGlinn, James
McLachlan, Hamish
Merchant, Jonah
Mishriki, Fady
Mowday, Justin
Newman, Steven
 
O'Hagan, Mike
Olliff, Geoff
Powles, Ben
Quin, Mary
Quirk, Anthony
Reese, Richard
Richardson, Craig
Roswell, Vaughan
Ryan, Shaun
 
Shewring, Nick
Simms, Steve
Stanley, Jesse
Stevens, Ken
Stoddart, Paul
Sunderland, Tracy
Sutherland, Garth
Suvalko, Geoff
Swaffield, Damian
 
Turner, Michael
Valentine, Miles
Valintine, Frances
van Tol, Paul
Vein, Chris
Vivian, Andrew
Williams, Peter
Wilton, Peter
Woodward, James
Wylie, Mat
Companies marked * are listed on the NZX.