ANZ unveils the latest in a recent rush of payment focused business banking apps from the major banks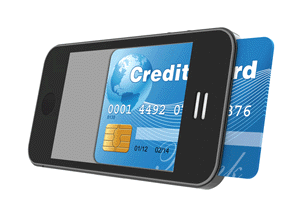 ANZ has become the latest of the country's big banks to unveil a service enabling business customers to make payments via their mobile phones. Meanwhile rival ASB says it's set to launch an automated invoice-to-payment reconciliation system.
In a statement Russell Jones, ASB's executive general manager of technology and innovation, says ASB will launch an integrated receivables service in April. It's being developed in partnership with technology company IP Payments. Jones says it'll give his bank's business customers access to an automated invoice-to-payment reconciliation system covering everything from creating a bill, to receiving a payment and reconciling, to collections and dispute management.
"This new service will help businesses simplify the accounts receivable process, reduce costs and improve efficiency," says Jones.
"In today's rapidly evolving payment landscape businesses now have to manage payments from a variety of channels including via the post, online or mobile banking. Centralising the management of invoices and receivables will make payments much easier to manage and process. The benefit for businesses will be increased visibility and control, reduced paper costs, reduced staff costs and improved cash flow by reducing outstanding payments."
ANZ plays catch up
Meanwhile, ANZ says its ANZ FastPay application is now available for both iPhone and Android smartphones, meaning business customers can complete Visa and MasterCard credit and debit card transactions "any time, anywhere."
 
This comes after ANZ in September upgraded its goMoney app, aligning the app for iPhone and Android phones. At the same time it brought the curtain down on the National Bank iBank app. At the time Fred Ohlsson, ANZ's managing director of retail and business banking, told interest.co.nz this would move ANZ "up in the pack"versus its main rivals. He then flagged the impending release of FastPay in early October.
In ANZ's statement today Ohlsson says business owners won't be locked into a long-term contract, will pay no setup fee, but will pay a monthly merchant fee of 3% per transaction, or a minimum of $15 per month.
"No longer will they (businesses) have to chase up unpaid invoices when they can take payments on the run," says Ohlsson. "That will be great for cash flow management, which is critical to any successful firm."
ANZ says FastPay will send receipts directly to customers and let multiple users process sales into one ANZ business account.
ANZ's is the latest in a series of payment centric business banking app launches from the major banks over recent months. In September ASB unveiled ASB Mobile Business, Kiwibank launched mobile banking services for businesses in October, BNZ announced the launch of PayClip in October, and Westpac launched Get Paid in November.