NZBA says principles based Responsible Lending Code would facilitate innovation, competition and credit access, prescriptive approach creates compliance costs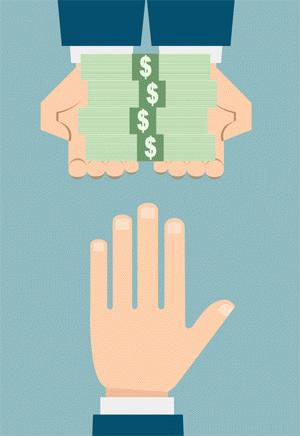 The New Zealand Bankers' Association (NZBA) says the Government's Responsible Lending Code should not require lenders to make oral disclosures to their borrowing customers, nor "dictate" how they communicate with borrowers.
The bank lobby group says this in its submission to the Ministry of Business, Innovation and Employment (MBIE) on the Responsible Lending Code Discussion Document. The NZBA also says its members believe the Code shouldn't differentiate between lending whether it takes place over the telephone, online or other electronic channels, or via face-to-face interaction. Banks, the NZBA says, are "recognised responsible lenders" that set a benchmark for other lenders.
"We do not support any requirements for oral disclosure. We consider the Code should not dictate how lenders communicate with customers," the NZBA says.
"Furthermore, for lending which takes place face-to-face or over the telephone, oral disclosure may not always be the best method of disclosure. In some cases, customers may be better served by receiving certain information in writing, so they may have the opportunity to take this information away and reflect on it."
The Code is being introduced following the passing of the Credit Contracts and Financial Services Law Reform Act in May, and follows the adoption of such codes in both Australia and Britain. The Code is expected to be issued next March and come into force next June. The idea is it'll help lenders comply with the responsible lending principles set out in the Act.
Although the Code will be non-binding, compliance with its provisions will be treated as evidence of adherence to lender responsibility principles.
'Recognise a borrower's right to choose'
The NZBA says the Code should recognise a borrower's right to choose the product they think best suits their needs and objectives.
"The Code should balance the duty of a lender to lend responsibly with the right of a borrower to make their own decisions about credit."
Meanwhile the NZBA says it supports scalable requirements being included in the Code, whereby lenders would have fewer responsibilities when a borrower is experienced, including if a borrower has held that type of product before, or receives legal advice about it.
"Likewise, fewer responsibilities are needed for vanilla credit products, like overdrafts or personal loans, or products that a borrower can use for a range of purposes, like a credit card."
Prescriptive approach could create 'substantial' compliance costs
The lobby group supports a principles based approach to the Code's drafting, saying responsible mainstream lenders, such as banks, already have systems in place to ensure they lend
responsibly. The NZBA argues "substantial" additional compliance costs for its members could stem from a prescriptive approach, with changes to their systems enforced that wouldn't benefit borrowers.
"Guidance should allow lenders to structure their own policies and procedures in a way which works best for them. A principles-based approach would, in our view, facilitate innovation, competition and access to credit," the NZBA says.
Nonetheless it says it would support a more prescriptive approach to payday lenders.
"We continue to believe that enforcement of consumer law is vital. Once the Code is in place, we hope it will enable more activity by the Commerce Commission in targeting the behaviour of unscrupulous lenders," says the NZBA.
'No evidence of a problem affecting the whole industry'
One of the questions asked in MBIE's discussion document is whether there are any particular features of the New Zealand market that would differentiate our approach from international approaches. The NZBA says yes.

"In particular, we note that in New Zealand, there has been no evidence of a problem affecting the whole industry. Lenders in New Zealand also operate in an environment where there are already strong statutory consumer protections," NZBA argues.
Last December the Commerce Commission said it would issue legal proceedings against ANZ, ASB and Westpac over their sales of interest rate swap contracts to rural customers.And a group calling itself Fair Play on Fees has filed proceedings against ANZ, BNZ, Kiwibank and Westpac over penalty, or exception, fees on behalf of some of their customers, and pledges to do the same against ASB.
Here's the NZBA's summary of its key points

* The Responsible Lending Code must reflect the objectives of the Responsible Lending Principles contained in the Credit Contracts and Consumer Finance Amendment Act. These provisions are intended to target unscrupulous lenders.
Banks are recognised responsible lenders and set a benchmark for other lenders.
* The Responsible Lending Code should be principle-based rather than prescriptive. This would allow lenders to develop their own policies and procedures, be consistent with the approach in other financial services legislation, assist with implementation, and help future-proof the Code in a changing environment.
* In this principle-based approach, we also support scalable guidance that allows riskier products such as payday lending to be targeted. Scalable guidance should also take into account the multi-agency regulatory environment in which banks already operate (Reserve Bank, Financial Markets Authority and Commerce Commission), and avoid any contradiction or duplication between the Responsible Lending Code and the Financial Advisers Act 2008.
* The Responsible Lending Code should be "technology neutral" and not differentiate between various delivery channels.
* The Responsible Lending Code should not require oral disclosure or dictate how lenders communicate with customers. In some cases customers may be better served by receiving information in writing. 
* We agree with the Responsible Lending Advisory Group that the Responsible Lending Code should not address the credit or default fees provisions given precedent litigation currently before the Courts.
This story was first published in our email for paying subscribers on Friday morning. See here for more details and how to subscribe.