Lenders face duty of care, borrowers more questions and potentially credit tap being turned off, in new anti loan shark law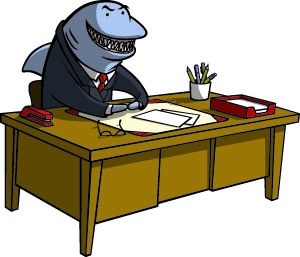 By Gareth Vaughan
The Credit Contracts and Financial Services Law Reform Bill, passed by Parliament this week, will place a duty of care on lenders and see some would-be borrowers face a lot more questions from would-be lenders. It'll also introduce a Responsible Lending Code.
Chapman Tripp partner Victoria Heine describes the Bill, primarily targeted at the likes of payday lenders and "loan sharks," as a huge shake-up.
"What Parliament has done is they've put almost a negligence standard duty of care onto lenders in the way that they deal with their customers. So they have to exercise the skill and care of a responsible lender and they need to maintain certain ethical standards," Heine told interest.co.nz. "That's a mandatory obligation."
"And they're going to publish a Responsible Lending Code which is going to put a bit of flesh on what that might mean on a day to day basis. And that is probably likely to be copied from Australia and England. It's enforceable, not the code but the duty, by the Commerce Commission and by borrowers," Heine added.
The Bill followed a 2011 Financial Summit in Auckland when then Consumer Affairs Minister Simon Power said it was incumbent upon lenders to exercise greater responsibility to protect the nation's most vulnerable. A  report on the Bill from the Commerce Select Committee, chaired by National's Jonathan Young, notes it introduces the concept of responsible lending to New Zealand credit legislation for the first time. Meanwhile, the Responsible Lending Code will set out detailed guidance for lenders on complying with legally binding responsible lending principles. The Bill also make clearer the tests for unreasonable credit fees and default fees.
Minister of Consumer Affairs Craig Foss says the Bill makes the biggest changes to consumer credit legislation in more than a decade. Ministry of Business Innovation and Employment (MBIE) officials, alongside Foss, will develop the Responsible Lending Code to help lenders comply with lender responsibility principles. MBIE says a draft Code will be available for businesses and consumers to read and comment on by mid-year.
General principles include that every lender must exercise the care, diligence and skill of a responsible lender when advertising, before agreeing to provide credit or finance or taking guarantees, and in all subsequent dealings with borrowers and guarantors. More specific lender responsibility principles include; make reasonable inquiries before entering into an agreement that it is suitable, assist borrowers to make informed decisions, and don't use oppression in dealings with borrowers. See more on lender responsibility principles here.
Mimicking Australia will see spotlight on reverse equity mortgages
In terms of the Code, Heine said the lead will be taken from Australia. Thus it's likely to include lenders making reasonable enquiries and getting verification, good record keeping and asking the right questions.
Lenders will also need to make an assessment that the lending being done isn't unsuitable for the customer, checking things like whether the customer can meet the financial obligations, and whether what they're wanting is in fact going to meet the consumer's objective.
In Australia Heine said there are some products where lenders have to determine whether they're suitable for a customer. One of these is reverse equity mortgages, an area where Heartland Bank and SBS Bank are active in New Zealand.
There's also close scrutiny of customer refinancing when they're in arrears.
"What they're trying to avoid is a situation where people come in and refinance and end up in a  worse position than they were," Heine said.
As for borrowers, they can expect more questions when they apply for loans, and a more conservative lending approach from some lenders meaning some people may simply not get credit.
"Borrowers who are more vulnerable are going to be asked a lot more questions about what they're wanting to borrow for and what their circumstances are. And I suspect what you will find is some people are just not going to get credit at all," Heine said.
She suggests mainstream, as well as the more vulnerable, borrowers are likely to face more questions from lenders.
"You might be asked a whole lot of questions because the lenders will have to (be able to) prove after the event if they're prosecuted that they've gone through this process and they've asked the questions and satisfied themselves that they've discharged their duty."
No interest rate caps
The Bill has stopped short of introducing interest rate caps, which Labour and the Greens wanted. Last July Australia set interest rate caps for payday lenders at 20% up front and 4% monthly for the life of a loan.
"The biggest gap in the bill is the failure to include interest rate caps for third-tier lenders. Interest rate caps have been introduced in an increasing number of jurisdictions including Canada, the United States, Australia, South Africa, many European countries and Japan. The United Kingdom announced as recently as December 2013 that they would be introducing interest rate caps on pay-day loans," Labour and the Greens say.
"Interest rate caps are a necessary element of provisions to protect consumers from predatory and unscrupulous lenders who charge excessive interest rates. Labour and Green (select committee) members note that it is not uncommon in communities that annual percentage interest rates of over 50%, 100%, or even higher are standard practice for third-tier lenders. This bill fails to directly address this issue."
"The stated reasons for not including interest rate caps do not seem to have been problematic in other jurisdictions. While other elements of the Bill will provide greater protection to consumers, the omission of an interest rate cap will allow excessive interest rates to continue to be offered to some of our most vulnerable consumers," the Labour and Greens add.
Labour and Green members did, however, welcome the legislation as a long awaited outcome to the Credit Contracts and Consumer Finance Act review that started in 2008. The explanation for the non-introduction of interest rate caps is that doing so could have unintended consequences.
"Whilst restricting interest rates may offer consumers protection from one form of high cost credit (short-term, high interest rate compounding loans), we consider that it may also have unintended consequences. They include restricting access to credit for consumers, and also that the interest rate which is the upper limit coming to be viewed as a target or 'reasonable'. We consider that the provisions included in the Bill (and our amendments), especially as they relate to disclosure, unreasonable fees, and responsible lending, would reduce the risk of lenders offering unaffordable credit," the majority of the Select Committee members said.
What the penalties are
Maximum penalties for an offence under the Credit Contracts and Consumer Finance Act will be similar to those under the Fair Trading Act, which are $200,000 for an individual and $600,000 for a company. The Commerce Commission will be able to issue infringement notices requiring the payment of an infringement fee for minor breaches and straightforward issues. The maximum statutory damages a borrower may claim from a lender will be $6,000. See more on changes to credit laws here.
This article was first published in our email for paying subscribers. See here for more details and to subscribe.