International report confirms NZ is a world leader in its consumer credit to personal disposable income ratio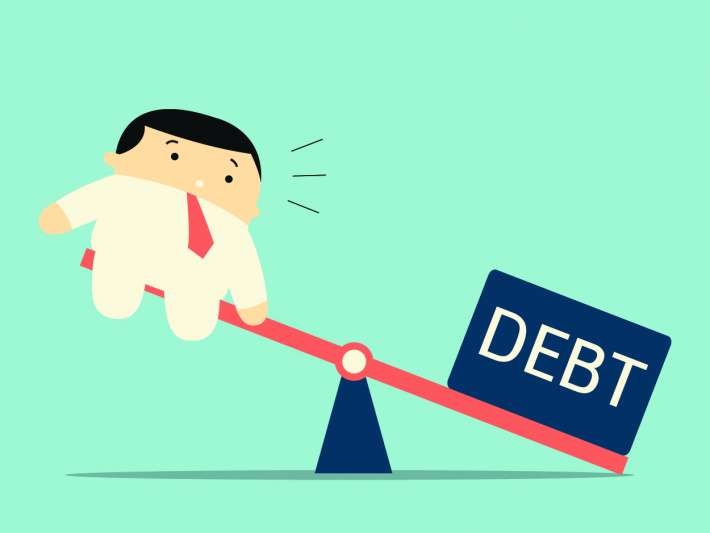 By Gareth Vaughan
New Zealand's clean, green overseas sales pitch has come under fire over the past couple of years. Perhaps a variation on it could be 'clean, green and neck deep in debt.'
A report from the London-based Lafferty Group, which describes itself as a provider of advanced knowledge services to the financial industry, shows the New Zealand consumer finance market with one of the highest levels of indebtedness in the world, leveraged, surprise, surprise, heavily on residential mortgages.
Lafferty's report has New Zealand's total consumer credit to personal disposable income ratio at the end of 2013 at 164%. Lafferty figures for a range of other countries have just Canada ahead of this at 166%. Australia was at 145%.
Interest.co.nz calculations put New Zealand's ratio, based on the Reserve Bank's total household claims (debt) and Statistics NZ's household income figures, slightly higher by the end of March this year at 165%.
Meanwhile, Lafferty's figures on credit card penetration have New Zealand lagging the leaders with 83 per 100 adults. On this score Japan leads the way at 292 credit cards per 100 adults, followed by South Korea with 277, Canada at 267, and the US at 228.
By Lafferty's estimates there are about three million credit cards and eight million debit cards in the New Zealand market, reflecting a high penetration level of payment cards.
"(New Zealand) payment cards usage has increased in recent years, boosted by loyalty programmes and growth in online shopping," says Lafferty.
The table below is based on Lafferty's data.
Country
Credit cards
per 100 adults
Indebtedness ratio
New Zealand
83
164%
United States
228
 100%
Canada
267
 166%
United Kingdom
104
 136%
Australia
80
 145%
Brazil
142
 42%
Japan
292
47%
Mexico
34
10%
South Korea
277
 123%
Spain
102
 87%
Turkey
112
55%
House prices out of whack with incomes
Separately, a recent chart from the Bank for International Settlements (BIS), the central bank's bank, shows a New Zealand house prices to disposable income ratio at almost 140%, one of the highest levels from a range of countries surveyed. A value of 140 indicates the current ratio is 40% higher than the historical average.
"The vertical axis in the bottom panel shows the most recent value of the affordability benchmark: the ratio of prices to disposable income per capita, rebased using its historical average. The graph suggests that for most countries the current ratio is not too far from this benchmark, suggesting that prices have not diverged dramatically from income trends," BIS says.
"For a number of countries, however, current property prices are at least one fifth higher than those implied by the historical relationship to incomes, suggesting potential downward pressures on real house prices. This might lead to a reversal or moderation of recent growth, eg in Canada, or a further sliding of prices, eg in Belgium and France. This argument would be more compelling for markets where prices have grown rapidly in the recent past, and where income growth is projected to be rather moderate," adds BIS.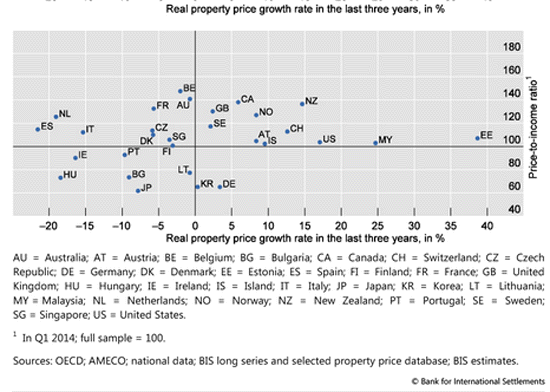 Meanwhile, BIS' house price to rent ratio chart (below) has New Zealand at 120%, suggesting the current ratio is 20% higher than the historical average.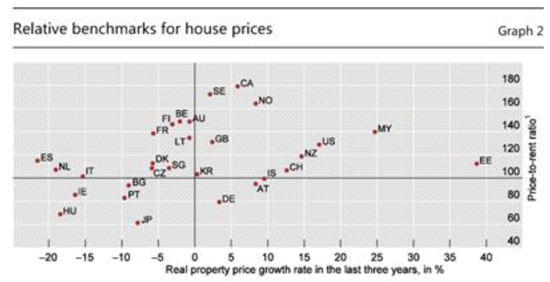 This story was first published in our email for paying subscribers. See here for more details and how to subscribe.