Bank of China unveils memoranda of understanding with NZX, Air NZ, China Construction Bank open in NZ too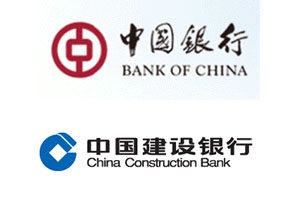 Freshly minted New Zealand registered bank the Bank of China says it has signed memoranda of understanding with NZX and Air New Zealand.
And, not wanting to be left out, China Construction Bank, which gained New Zealand banking registration in July, says it's holding its opening ceremony in Auckland tonight. Bank of China also officially launched in New Zealand today, timed to coincide with the visit of Chinese President Xi Jinping.
Bank of China, which the Reserve Bank granted bank registration as recently as Tuesday, says details of its memorandum of understanding with NZX are confidential.
"But both parties are keen to collaborate on developing innovative new financial products," a Bank of China spokeswoman told interest.co.nz.
The two will share information and explore mutually beneficial cross-border opportunities, Bank of China's chairman Chris Tremain said in a statement.
 "It will also support the overall growth of New Zealand companies exporting into the Chinese market and further afield to any of the other 37 nations where Bank of China has a footprint," Tremain said.
An NZX statement quoted CEO Tim Bennett saying the creation of a formal relationship with the Bank of China highlights NZX's desire to build strong capital markets and make a meaningful difference in wealth creation for domestic and international investors.
"As China is New Zealand's largest export market, it is important to build relationships and establish communication channels with Chinese based companies," said Bennett.
Tremain said Bank of China is "very interested" in establishing long-term partnerships with New Zealand businesses wanting to expand in China.
"The MoUs are the first step with Air New Zealand being another good example of cooperation."
"The MoU with Air New Zealand mainly focuses on the global integrated financial services provided by Bank of China including syndication loans, aircraft business cooperation, bond issuance, as well as cross-border renminbi settlements. We believe these services will be very advantageous to Air New Zealand as it grows its business into China and other key Asian destinations," said Tremain.
For its part China Construction Bank says it aims to support the growing trade relationship between New Zealand and China.
"Specifically China Construction Bank will devote its effort to servicing customers from both New Zealand and China with its premium quality products and services, facilitating trade and investment between the two nations. China Construction Bank will do so this by focussing on servicing Chinese companies with existing or planned operations in New Zealand as well as Kiwi companies engaging in trade and investment with China. China Construction Bank will also pursue opportunities to participate in large scale construction and infrastructure projects," a statement from China Construction Bank said.
A third Chinese bank, Industrial and Commercial Bank of China, is also registered in New Zealand. All three are government controlled.