NZ's first P2P lender takes on more key staff; plans operations across the ditch within six months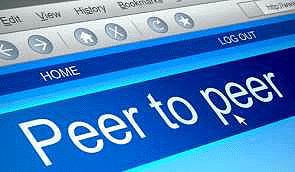 The aggressively-growing peer-to-peer (P2P) lender Harmoney has announced three new employee appointments, including two appointments apparently aimed at a targeted expansion into Australia.
Harmoney, which was NZ's first licenced P2P lender, has been in operation only since last September, but has been reporting strong growth. Additionally it has attracted some high-profile investors, including Heartland Bank and more recently, Trade Me.
Harmoney's founder and chief executive Neil Roberts said the company was "growing quickly".
"Despite being a new marketplace for borrowers and lenders we are very pleased with how Harmoney is performing. The business is doing well and we have big growth aspirations.  These appointments – all high calibre individuals - will help Harmoney to meet its growth objectives," he said.
"What we have seen so far from Harmoney is just the tip of the iceberg, with much more to come."
Roberts told interest.co.nz that the company was "well advanced" in preparing the paperwork for the regulatory approvals required to set up in Australia and hoped to be "live" and operating within the next six months.
"We have a team working in isolation in Australia and therefore it doesn't detract from our focus on our New Zealand platform."
Roberts said Harmoney's partnership with Trade Me had been well received "and we have had significant interest in our products from lenders and borrowers". 
Earlier, in a statement, Harmoney said the three new company appointments reflected the strong growth to date and "future potential of the company, including expansion to Australia".
The new appointments are, as described by Harmoney:
Sydney based David Nesbitt joins as Head of Credit. With nearly 20 years' working in the financial services sector, Nesbitt brings a wealth of experience to his new role with Harmoney. He joins the company following 13 years in a series of increasingly senior roles with ASX listed consumer finance company FlexiGroup, where he was most recently head of credit underwriting. Prior to his employment with FlexiGroup, Nesbitt held a series of roles with NRMA Finance.
Ben Taylor has been appointed General Manager Australia, to spearhead Harmoney's launch into the Australian market. He has spent more than 20 years working in large, dynamic and high growth businesses, and the last 10 years focused on consumer and SME finance. With a flair for innovation, Ben has held senior roles in global businesses such as Kimberly-Clark, Gateway & AOL and with each role broke into new areas resulting in high margin and growth. Ben's more recent previous role was at consumer finance company Flexigroup, where he held a number of roles including Chief Marketing Officer and more recently Head of Innovation.
Kiwi Andrew Bates joins Harmoney as Chief Technology Officer. An enterprise architect with extensive experience in IT strategy, design and implementation, Bates will ensure that Harmoney's use of technology is optimised and employed to best effect. He has experience in the fast paced financial services, telecommunications and software sectors. Bates' last role before joining Harmoney was as enterprise architect with general insurer IAG NZ, defining and delivering the company's enterprise architecture strategy and roadmap for application architecture.
Just last month Harmoney announced that Trade Me had bought a bought a 14.1% stake in the company for $7.7 million.
That announcement came as Harmoney said it had raised capital of $10 million, including the Trade Me deal and existing shareholder Heartland Bank investing an additional $1.5 million having taken a 10% Harmoney stake last year. Other investors have tipped in about $500,000.
Roberts remains the largest shareholder.
Harmoney launched with about $100 million of lending capital including US$50 million from United States firm Blue Elephant Capital Management LLC in September. At that time Roberts told interest.co.nz Harmoney aimed to lend more than $100 million in its first year of operation.