SBS striving to offer greater value to its members as profit, home loan book grow strongly in December quarter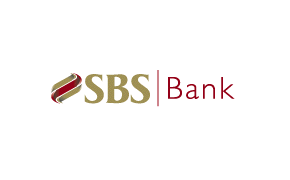 By Gareth Vaughan
SBS CEO Wayne Evans says the bank, which is also a mutually owned building society, is exploring how it can offer greater value to its members with nothing, potentially including rebates, ruled out.
Evans told interest.co.nz that whilst SBS doesn't currently pay rebates like rival the Co-operative Bank, to keep asking him the question.
"We are carefully exploring how we can bring greater tangibility to our member value. Whether that's in preferential pricing, and currently we've taken that stance, but in future it might be unique product features and certainly (we're) not excluding anything at this stage. I guess what I'm saying is it's a work in progress," Evans said.
Evans succeeded Ross Smith, SBS' CEO of 22 years, last August. Previously he co-founded and was CEO of consumer lender Finance Now, of which SBS owns 90%. Last year Evans told interest.co.nz he was keen for SBS to leverage Finance Now's customer base and deepen its banking relationships.
Yesterday he said SBS had, in September and October, used its group database for the first time to promote its group product set through a range of member exclusive offers. These included personal loans, a mortgage offer, an insurance offer and KiwiSaver. SBS won't disclose how many members it has saying this figure is commercially sensitive.
This is an abridged version of this article. The full version was published in our email for paying subscribers. See here for more details and how to subscribe.