Professor Ang says despite the advantages of modern technology, the emphasis is still on individual organisations to keep themselves informed, up-to-date, and communicate well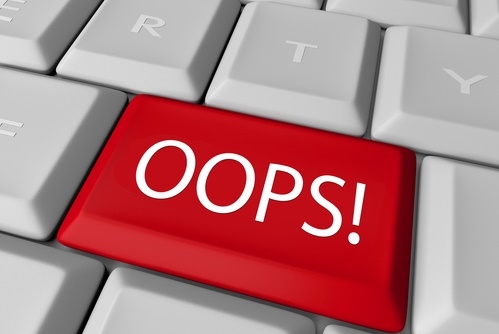 The penetration rate of the internet is a good illustration of the importance we place on having access to up-to-date information.
While information in itself can be useful, the ability to communicate succinct information across various media adds value to this information. The concept of linking the two has created many success stories such as Whatsapp and Wechat.
So, in theory, because technologies have made updated information more readily available and easier to communicate,  this means easier and faster access to interact in the international business arena.
Or does it?
Disputes
In fact, disputes are common when it comes to international business.
Official statistics show that China faced 97 trade remedy probes in 2014, which was 5.4% more than in 2013. This is apparently the 19th straight year that China tops the chart in terms of the most number of trade remedy probes against it.
The charges include anti-dumping (occurs when exports are priced either below the price charged in home country or below its cost of production), countervailing (subsidised exports), and trade safeguard measures (emergency measures applied at the border, usually in the form of a duty, to temporarily protect a domestic industry from a surge in imported goods).
In a more recent observation of disputes, over two thousand tons of garlic produced by Chinese exporters from Shandong province was rejected by their Korean client, on the grounds that the garlic supplied failed to meet the standards in South Korea.
In fact, the order was for three thousand tons of garlic to be supplied by four exporters, who had won the South Korean government procurement bid. The products of one of the exporters passed the quality test.
The rejected garlic was sent back home.
It's not about who's right and who's wrong
The Chinese exporters cried foul as they claimed the quality of their product was similar to previous exports to South Korea.
Shandong Province officials stepped in to try to resolve the disputes.
While such an incident can happen on any day, in light of the free trade agreement between China and South Korea this year, it is in the best interests of both countries to learn more about how such disputes can be resolved, or  preferably, avoided altogether.
It is unclear if the Chinese exporters involved are up-to-date with expectations from their South Korean clients.
It is also unclear if the expectations or deviation to expectations have been communicated to the Chinese exporters.
Either way, nobody wins.
Both parties wanted to trade to start with. They should have tried their best to make it work.
Obviously, communication and updated information, to a lesser extent, have not been properly executed.
Grand scheme of things
One can argue that this incident represents nothing more than communication and expectations.
Cynics might think that the Chinese exporters were not up to standard and were hoping to get away with it.
But others would suggest that since South Korea has had good supplies of garlic this year, there would be a greater tendency to try to refuse further imports.
Nevertheless, spending time theorising what had happened would be missing the point.
Free trade agreements are designed to enable seamless trade between organisations across countries.
It will be harder to establish a good 'free trading' system if exported goods from one country don't pass the standards of another, like in this case.
For example, we would hope that products (including whatever documentation) that we ship to China would pass their customs' expectations 100% of the time.
This should not be too much to ask—a basic box to tick for competing internationally.
Free trade agreements won't do well if organisations, that are the real actors in trade, are not well informed. Inability to communicate consistently will not help either.
Organisations need to be vigilant in getting themselves up-to-date and to constantly communicate with their trading partners. So should the gatekeepers at national borders.
---------------------------------------------
Professor Siah Hwee Ang holds the BNZ Chair in Business in Asia at Victoria University. He writes a regular column here focused on understanding the challenges and opportunities for New Zealand in our trade with China. You can contact him here.