Fonterra cutting jobs as it strives to save $55m to $60m a year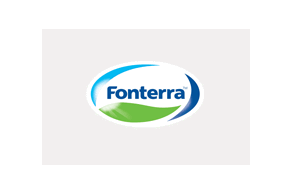 Fonterra is axing 523 jobs as part of a "business review" the dairy co-operative says will save $55 million to $60 million a year.
The co-operative, which has more than 18,500 global staff, says the staff cuts will come at a one-off cost of $12 million to $15 million.
The affected staff will start leaving in September.
Chief executive Theo Spierings says the news had been unsettling for the people affected but the co-operative had to change if it was to remain competitive in today's global dairy market.
"Reducing the number of roles in our business isn't about individual competency; it is about continually improving the way we deliver performance", he says.
The cuts have been announced as Fonterra's updated its previously outlined business review.
Fonterra announced on July 2 that it had begun consulting staff on proposals to streamline its business structures. It said the first group of staff it had started talking to, worked in its procurement, finance, information services, human resources, strategy and legal departments.
It said, "Other parts of the business will follow in coming months".
Today it's announced that on August 5 it will start consulting with staff in administration roles, sales, consumer, marketing, research and development, communications, health and safety, food safety and quality, group resilience and risk, property, procurement and change management.
Fonterra won't provide further details on how the rest of the review will pan out.
Spierings says, "The key aims of the review are to ensure that the Co-operative is best placed to successfully deliver its strategy, increase focus on generating cash flow, and implement specific, sustainable measures for enhancing efficiency.
"A simple example already identified by our supply chain team is a logistics solution that increases the utilisation of export containers leaving our distribution centres, saving up to $5 million a year."
The review includes measures to improve profitability at Fonterra's Australian business as well as a series of additional measures to remove barriers across the organisation to enable it to unlock more value.
News of Fonterra's staff cuts comes following another disastrous GlobalDairyTrade auction overnight, when prices fell 10.7% - the ninth consecutive fall and the biggest drop in over 12 months. Prices are now at 13-year lows. 
Fonterra's share price has dropped nearly 5 cents, or 1.1% over the day, to $4.72 (as at 3pm).