Why Napier has meant a lot to an Israeli financial service provider incorporator & what it has done to try and maintain the link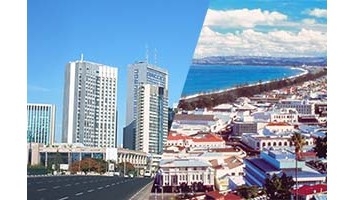 By Gareth Vaughan
Israel may be a long way from Napier. But in at least one little corner of Israel, Napier appears to be, or have been, very important.
That corner is the offices occupied by Archer Consultants, apparently in Ramat Gan near Tel Aviv.
Archer helps clients establish online trading companies in various jurisdictions around the world, including New Zealand, concentrating on forex brokers and binary options companies.
To look at where Napier fits in we must go back to May of this year. That's when the Financial Markets Authority (FMA) announced it was removing 23 entities from the New Zealand Financial Service Providers Register (FSPR) which is overseen by the Ministry of Business, Innovation & Employment (MBIE). Overseas based companies are able to register on the FSPR and operate overseas as NZ financial service providers largely free of NZ regulatory oversight so long as they don't actually claim to be licensed in NZ.  
However, the activities of some of these entities, recently highlighted by Euro Forex, have stained NZ's reputation and MBIE recently consulted on potentially ramping up regulations governing the FSPR.
When announcing its action against the 23 companies in May, the FMA said some offshore companies had registered on the FSPR primarily to take advantage of NZ's reputation as a well regulated jurisdiction. Furthermore the FMA said it had received complaints from offshore investors who had lost money to forex companies, or other types of service providers operating overseas who are registered on the FSPR.
It turned out that, of the 23 entities the FMA was booting off the FSPR, 11 were using the same Napier-based registration agent, being Acura Business Solutions/Acura Administration/Acura Accounting, with level 1, 1 Dickens Street, Napier as their registered office and address for service. The companies themselves have shareholders and directors from as far afield as Turkey, Kuwait, China, Russia, India, England, Egypt, Malaysia, Cyprus, and the Seychelles.
Acura director and shareholder Deborah Jeffares says the 11 companies were referred to Acura by Archer. Although all are now gone from the FSPR, 10 of the 11 remain NZ registered companies. Jeffares says, however, nearly all have either ceased trading via their NZ companies, or are ceasing trading. And, she says, a NZ registered company named Archer International Consultants that lists her as director and shareholder, is a "non-active company set up to hold the name only."
The NZ 'flagship solution'
Archer Consultants' CEO Lior Shmuely's LinkedIn profile says his firm's "flagship solution" is NZ registration for online forex and binary options companies. It also says he has a degree from the University of Sydney. A statement on Archer's website dated May 2013 says the firm has successfully incorporated its 25th NZ financial service provider client. The 11 targeted by the FMA were all registered between February 2013 and August 2014.
Archer promotional material seen by interest.co.nz says, among other things, NZ is a highly respected jurisdiction, there's a relatively simple application process, and it takes three to four months once due diligence documentation is completed to be registered as a NZ company and financial service provider. Another attraction of NZ is there's no capital requirement.
Archer details set up fees of US$18,500, with 60% on signing and 40% on delivery. Then there's US$3,300 in monthly running fees, including a local director (which helps meet NZ legal requirements) and ongoing services from a dedicated NZ office.
These costs, I'm told, are much cheaper than what it costs to set up a company with "real" regulation from the likes of Australia, Britain where it could be in the vicinity of £500,000, or around €30,000 in the European Union where there are also minimum equity requirements.
Acura offered a range of services to meet NZ requirements including accounting and tax services, administration, and support.
Gold
Meanwhile, correspondence from Archer seen by interest.co.nz demonstrates the efforts undertaken to help clients retain their NZ financial service provider registration once the FMA's spotlight fell on them. These efforts included Archer and Acura engaging law firm Buddle Findlay. The Israeli-based firm recognised that adding extra services to those already being provided in New Zealand might bolster its clients' prospects of being allowed to stay on the FSPR.
The options Archer suggested included having a dedicated functional staffed office in NZ with a dedicated employee, plus a local director. An office would be required, ideally in Napier, where it could be monitored by Acura.
Another option was offering dealing services from NZ, which Acura could apparently offer on behalf of its clients. Archer notes foreign exchange is legally a financial service, meaning offering this option from NZ would hopefully be considered by the authorities to be providing a substantive financial service from NZ. This option would, however, have to be explained on the companies websites and be supported by real trades, Archer added.
Archer also touted another option. This one involved the establishment of a NZ company that would offer brokers and wholesale clients the chance to trade in unit trusts of this NZ company that would be backed by real, physical gold.
"The idea is that a NZ company offering these services and being held by local New Zealanders and holding physical gold in NZ against unit trusts offered, should be considered as a substantive financial service," Archer said.
The 11 Archer-Acura companies are Derbivi Ltd, which has the trading name Carryfx, Dynamic Capital Advisors Ltd or FX-dynamic, Eastern Union Corporation Ltd or Fxeuc, Exo Group Ltd, Global Prime Partners or GPP trading, GV Global or Greenvaultfx, Integer Capital Markets or Integer, Invest Foreign Exchange or Investfx, Tradesto Ltd, Turbo Trading Ltd, and Trade 24 Investments Ltd. 
Derbivi claims here to still be a NZ registered financial service provider. 
One of many
Archer is just one of many entities scattered around the world that makes a living, at least partly, by helping clients from various corners of the globe who - for whatever reason - want their very own NZ company/financial service provider. This is well known to the NZ authorities and isn't illegal.
A 2012 Cabinet paper noted the Companies Office monitored 77 such entities. We looked at several in this 2012 story here. And possibly one of the more notorious individuals involved in this activity has been Michael Magnusson, whose book about NZ entitled; The land without a banking law; How to start a bank with a thousand dollars, featured in our February 2014 story here.
An MBIE spokesman said the Companies Office isn't currently taking any action in respect of Jeffares, companies incorporated by Acura, or Archer Consultants, saying it's not aware any of them have breached the Companies Act. And in terms of those helping set up NZ companies and financial service providers, an FMA spokesman said there's nothing illegal about offering company incorporation services, and even if there was, those doing so overseas are broadly outside the FMA's jurisdiction.
Andrew Hill, manager at the Financial Intelligence Unit (FIU) at the NZ Police recently told interest.co.nz that the abuse of legal entities, including financial service providers, is identified internationally as a significant enabler of money laundering and predicate offending. 
"Recognising the risks to New Zealand in this regard, the New Zealand Police FIU works with domestic authorities as well as overseas FIUs, law enforcement and regulatory agencies to disrupt abuse," said Hill.
'No request from Archer for several months'
Meanwhile, Jeffares said Archer hasn't asked to "FSP register" any NZ companies with offshore owners for several months. And she says Acura's not involved in any development Archer may be undertaking of the NZ company backed by gold.
However, in her emailed response Jeffares didn't specifically respond to a question asking whether Acura is still acting as registration agent for any NZ registered financial service providers that operate solely offshore. Nor did she respond to a question asking how she got acquainted with Archer.
Jeffares' LinkedIn profile describes Acura Accounting as a boutique chartered accountancy practice specialising in helping small and medium sized businesses reach their full potential. Among other things her profile also details previous roles in London at British Airways, Burger King and Warner Music.
'It's a service we no longer offer'
In an emailed response to interest.co.nz questions (received on September 2) Shmuely said Archer ceased establishing NZ financial service providers in mid-2014 with no application made in more than a year. Between 2012 and 2014 Archer registered about 30 financial service providers, Shmuely (pictured) said.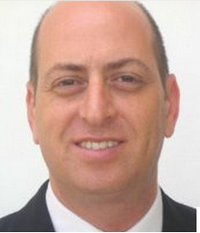 Asked how much of a setback the FMA's move to deregister a number of Archer's clients was, he said this was simply a service Archer no longer offers. 
"Archer acted in accordance with NZ law, we are a service provider," Shmuely said. "The companies we were servicing to the best of our knowledge were not holding themselves out to be regulated. There were also strict procedures in place according to international AML (anti-money laundering) standards and no third party transfers were made. Also new clients were screened via world-check before being on boarded."
"Archer received legal advice from Buddle Findlay in order to operate with the law in NZ," added Shmuely.
"All the companies that we assisted in establishing in accordance with the NZ law had strict AML and KYC (know your customer) policies."
Should anything untoward from clients been detected all services would have been ceased and NZ authorities notified, Shmuely suggested.
*This story was first published in our email for paying subscribers early on Monday morning. See here for more details and how to subscribe.