Harmoney builds war chest for Aussie launch and says it's now valued at $100m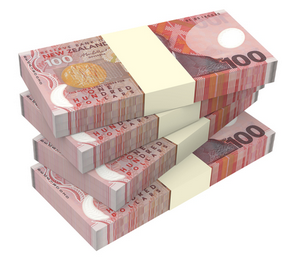 Harmoney says it has secured $200 million of institutional funding from the British based P2P Global Investments PLC, which is also becoming a 4.5% shareholder in the peer-to-peer (P2P) lender. 
Harmoney says P2P Global Investments will lend $200 million through Harmoney over three years, with the bulk of this likely to be lent through Harmoney's soon to be launched Australian online platform. 
Harmoney recently received a credit licence from the Australian Securities and Investments Commission (ASIC) that allows it to do personal lending in Australia funded by institutional investors. It aims to launch in Australia in late October or November. Harmoney's also seeking an Australian Financial Services Licence from ASIC, which would allow it to court retail mum and dad investors, and hopes to obtain this within about six months.
 P2P Global Investments has also paid NZ$4 million for a 4.5% stake in Harmoney, which dilutes founder Neil Roberts' stake to just under 50% from 50.7%, Harmoney chief financial officer Simon Ward said. Trade Me and Heartland Bank, which hold stakes of about 15% and 11%, respectively, have the option to prevent their stakes being diluted, Ward added.
The deal that sees P2P Global Investments taking its shareholding values Harmoney at $100 million, Ward said, which is up from $55 million as recently as January.
"P2P Global Investments will purchase loans from the Harmoney marketplace, subject to performance and eligibility conditions, up to $200 million (using both equity and debt) over the next three years across both the New Zealand and Australian markets," said Harmoney.
The performance and eligibility conditions referred to are that the loans Harmoney originates for P2P Global Investments meet Harmoney's current underwriting standards, and the performance of these loans remains within expected levels. P2P Global Investments has been an institutional investor through the Harmoney platform since early this year.
"Their equity investment in the company aligns the two parties even closer. P2P Global Investments is one of the world's largest dedicated P2P marketplace funds and we join an exclusive list of the world's leading platforms that P2P Global Investments has selected to invest in," Roberts, who is also Harmoney's co-CEO, said.