Launch of EFTPOS online planned for 2016 after pilot with ASB as Paymark sets sights on digital payments world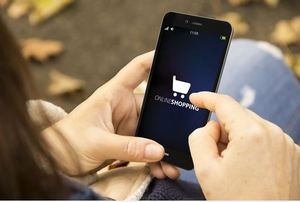 By Gareth Vaughan
Paymark is targeting a commercial launch of online EFTPOS next year, CEO Mark Rushworth says.
Rushworth told interest.co.nz a a pilot, with ASB and the Child Cancer Foundation, has been underway for three months and has provided a number of "key learnings" around the product and design.
"We'd be looking for a next year (commercial) launch into the market," he said.
How many banks will be onboard, however, remains unclear. 
"We are still actively working with all the other banks to bring them on board. None of the banks have said no, we haven't ruled any of them out, but we're advancing with ASB (through the pilot) and some direct merchants," said Rushworth.
Unveiling the online EFTPOS initiative last year, Rushworth said Paymark was working with ASB, BNZ and TSB and the success of taking EFTPOS online would come down to having all banks on board. Then in April this year a Paymark spokeswoman told interest.co.nz that, in addition to ASB, BNZ and TSB, Paymark was also "talking to" ANZ, Kiwibank and Westpac about EFTPOS online. Paymark is jointly owned by ANZ, ASB, BNZ and Westpac.
'Merchants prepared to pay'
Rushworth said merchants, who face transaction charges for using EFTPOS online in contrast to not paying them for EFTPOS transactions done via physical payments terminals, are enthusiastic about the project. A Colmar Brunton survey commissioned by Paymark showed 85% planned to use it, he said.
With online EFTPOS to be integrated with banks' mobile banking applications, Paymark says only financial institutions will be privy to account details. Online EFTPOS payments work through secure digital "tokens" meaning customers don't need to reveal details such as bank account information to merchants when they are shopping. 
Rushworth says merchants see online EFTPOS helping reduce "basket abandonment" (when shoppers put items in their online shopping carts, but then leave before completing the purchase), and thus has value for them for which they are prepared to pay.
"Merchants are telling us that for that convenience of lowering the abandonment rate there's value associated with that and they're willing to pay. So that will be the basis of the commercial model for online EFTPOS," says Rushworth.
The launch had initially been targeted for early this year. However, Rushworth acknowledges he was overly optimistic on how long it would take to bring the banks and merchants together for the project. And, he maintains, banks are supportive.
"We've seen overwhelming support from banks around having an alternative to (Visa and MasterCard) scheme debit for online transactions. They all believe that there's a need to provide an alternative for merchants and they see online EFTPOS as a product that leverages their existing mobile banking platforms (and) the investment they've made."
Against a backdrop of a growing percentage of electronic card transactions originating from scheme cards, Rushworth said the EFTPOS online initiative is one of Paymark's plans to grow its business. Other initiatives include its commerce gateway Click, and eReceipts, an initiative to eliminate paper receipts in partnership with Xero that's going to be called Paypr.
"The face of Paymark has changed considerably from an old, very reliable business that does all that core (transactions) switching for New Zealand, but also is one of preparing for a world that is post plastic and is very much digital and all about digital payments," says Rushworth.
What the shareholding banks say
Meanwhile ASB, in comments attributed to its general manager for payments Matt Bartlett, says it sees a "genuine market gap" for non-credit card, secure online payment options. 
"ASB's own PayHere model, which we are successfully trialling with organisations such as Child Cancer Foundation in conjunction with Paymark continues, with several other organisations in the pipeline," Barlett says.
Benefits for customers include convenience over traditional card-based payments and control from inside their mobile app, and a safe, secure online payment alternative to services that require customers to enter their credentials into third party systems. And benefits Bartlett cites for merchants include the "irrevocable nature" of the 'direct from account' payment providing certainty, and lower cost than traditional credit card payments.
Asked whether it's committed to remaining a Paymark shareholder ASB says it; "continues to support EFTPOS in New Zealand, which has successfully operated under the Paymark, formerly ETSL, switching model for more than 20 years."
An ANZ spokesman says it continues to work with Paymark to "determine market viability of an improved EFTPOS product." In terms of whether ANZ remains a committed Paymark shareholder the spokesman says; "ANZ continues to support Paymark as a shareholder, and keep an open mind about the best options for the bank and customers in the fast-changing payments space."
A BNZ spokeswoman said her bank wasn't working with Paymark on any EFTPOS online initiative. And on whether BNZ remains a committed shareholder she says; "Terms do get reviewed regularly, however we can't comment on the details because it's commercially sensitive."
A spokesman for Westpac says the bank is supportive of enabling New Zealanders to make easy online payments, highlighting July's launch of Westpac's own Direct from Account service. In terms of Westpac's shareholding, the spokesman says, "As a current shareholder we support Paymark but don't comment publicly on our subsidiaries or investments unless there is something that the market needs to know."
In August last year a Westpac spokeswoman told interest.co.nz her bank had no plans to sell its Paymark stake.
*This article was first published in our email for paying subscribers early last Thursday morning. See here for more details and how to subscribe.