Chinese investor challenges NZ to stop treating foreign investors as 'privileged'; Calls for OIO to be revamped; Experts question whether Govt has public support to make changes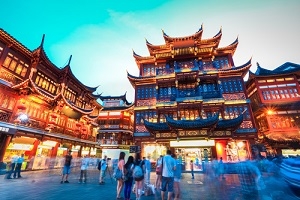 By Jenée Tibshraeny
The ethos underpinning the Overseas Investment Act (OIA) is being challenged by the Chinese firm whose bid to buy the Lochinver sheep, beef and dairy support station was denied by the Government in September.
Pengxin International director, Terry Lee, voiced his frustration over the way New Zealand treated foreign investors as 'privileged', rather than as being the bearers of new opportunities, at the China Business Summit in Auckland yesterday.
He said this mentality prevented investment from taking place, so called for greater "clarity, consistency and speed" in the way authorities considered applications from foreign investors.
It took 14 months for authorities to decide to reject Shanghai Pengxin's Pure 100 Farm Ltd bid to acquire the Lochinver station for $88 million.
Government ministers ruled the benefits to New Zealand weren't substantial and identifiable, despite the Overseas Investment Office (OIO) approving the sale of the 13,800 ha farm near Taupo.
Pure 100 Farm Ltd has since sought a judicial review on the decision.
While it was last week announced that locally owned Rimanui Farms bought the Lochinver Station, Lee said, "Before the settlement, there is still an opportunity for Pengxin, and I think we may have a potential back-up offer for that property".
He told the audience at the summit, the judicial review was intended to clarify the way the OIA should be implemented, benefiting all investors, not just Pengxin.
Lee criticised the analysis done for the OIO on the counter-factual bidder, pointing out no other New Zealand bidder had emerged with dairy conversion plans, and the analysis had used out of date milk price figures.
With Pengxin already having been through three court cases to acquire the Crafar Farms, and the Lochinver application breaking the record for taking the longest to process, Lee said it appeared authorities applied special conditions to Pengxin.
He said it had to be made clear how long applications would take to be processed, and the OIO's resources needed to be beefed up.
Lee said Australia was ahead of New Zealand in this regard, welcoming foreign investors, rather than treating them as privileged.  
He said its authorities have 30 days to consider applications, with difficult applications getting an extra three months. The OIO in New Zealand however has a 70 day target, but no deadline put on complex cases.
Furthermore, in Australia foreign investors can lodge applications to authorities before signing a sales and purchase agreement. They also only have to discuss their broad intentions for a property.
In New Zealand however, they have to go through the OIO process after signing a sales and purchase agreement and developing a detailed business plan.
How viable is an OIA law change?
A partner at DLA Piper NZ and the chair of the NZ China Trade Association Martin Thomson told those at the summit:
"The Govt is aware of the need to speed up the process – the cost of uncertainty in the business environment is very expensive, particularly in an environment where we're competing for capital from around the world.
"But I think we also face the reality… the prospect of change in the legislation is going to be difficult with the absence of political support for that.
"There is scope for greater awareness in the community about the benefits of foreign investment. Until that is realised and becomes known, the prospect of change to the legislation will be slow to occur."
Thomson said the Government was considering getting the funds to beef up the OIO by charging applicants more. He maintained in most cases investors would be prepared to pay more for a more certain process.
However Bell Gully consultant and former Attorney-General, Paul East, said the law wasn't going to change.
"New Zealand is apprehensive about any overseas investment – particularly Chinese investment," he said.
"The OIO is going to need a larger injection of money to bring it up to speed, but it won't change its policies."
Also speaking at the summit, Prime Minister John Key said, "The problem we have is: if you want to change the Overseas Investment Act, which a lot of people will do, to have more clarity, show me where I'm going to get the numbers from, because only ACT will support us. United Future certainly won't. The Maori Party won't. Labour definitely won't. New Zealand First absolutely won't and the Greens absolutely won't."
See more on Key's speech here.
Are New Zealanders racist?
Speaking more broadly about New Zealanders' attitudes towards immigration and investment, independent economist, Shamubeel Eaqub said New Zealand was "simply racist".
He said we can't expect to benefit from the tourism and trade China provides, disregarding migration and investment.
He said the edge New Zealand has in terms of engaging with China won't last forever, as other countries like Australia are competing for a piece of the pie.
New Zealand China Council chair and former Deputy Prime Minister, Don McKinnon, pointed out building a relationship with China was a work-in-progress.
"We can't afford to have another Crafar farm debacle, which was a host of hostility and there was no counter argument. It was all anti, anti, anti," he said.
"The New Zealand public has become more adjusted to what's going. Despite the decision on the Lochinver farm, there wasn't anywhere near the same level of antagonism.
"We still have a streak of antagonism against housing in Auckland and I thought the comments of some senior politicians were quite bad. It's a case where political leaders have got to be more careful in their comments on these issues, because they do reverberate very, very widely.
"China has moved far closer to Western thinking, than Western thinking has moved towards China. Because they have had to interact with the whole world, which is very much dominated by Western civilisation, and we just haven't had to move that far. We do have to move a little bit."