ASB sends BoP to the top of its Regional Economic Scoreboard; notes the Auckland 'halo effect' propping up Waikato & Northland; while Wellington's performance is 'mediocre at best'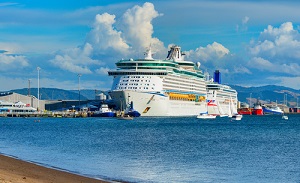 The Bay of Plenty has bumped Auckland off its number one spot in ASB's ranking of regional economic performance for the September quarter.
The bank's 'Regional Economic Scoreboard' ranks the economic performance of New Zealand's 16 regional council areas, using measures such as employment, construction, retail trade, house prices and new car sales.
The fastest growing regions get the highest rankings, with a good performance by the national economy raising the ratings of all regions.
ASB says the Bay of Plenty has plenty to boast about, as "jobs growth in the region has been outperforming, holding on to the top spot for the second quarter in a row.
"The Bay of Plenty is also enjoying a strong housing market – and we're hearing stories about happy cashed-up Aucklanders moving to the region. Indeed, house sales, house prices and construction were all star performers over the quarter, securing the Bay of Plenty its fifth star.
"But even the best has room for improvement. We would like to see an improvement in retail sales and confidence to give the region an all-round boost."
As for Auckland, ASB says "A degree of softness crept into Auckland's labour market this quarter, with Auckland employment growth on par with the national average.
"Consumer confidence also took a hit, and is sitting at the lowest level in 3 years. On the other hand, strong migration continues to boost population growth, which in turn is helping to support retail and car sales as well as house prices. These factors suggest that it is the sheer growth in numbers that is keeping Auckland churning at the moment.
"Moreover, while construction activity is high, it still needs to pick up if it is going to meet demand in New Zealand's fastest growing region. The housing market will continue to be a key driver of activity in the region over 2016. In fact we are keeping a watchful eye on housing developments now that the recent Reserve Bank and Government rule changes are in play."
ASB has downgraded Wellington's rating, describing it as "mediocre at best".
"Unemployment is rising, while retail trade, new car sales and house prices continue to track at levels significantly lower than the national average," it says.
"Even tourism, which is buoyant nationally, is slow in the capital, with guest nights lower this September than September a year ago.
"Commercial construction is one bright spot for the region. All up, Wellington could do with an economic shot in the arm."
Canterbury remains a strong performer, with some measures of growth slowing and others charging ahead.  
"The best example is in the construction sector where the rate of home building has actually slowed over the latest year, while the rate of commercial building has surged over 60%," ASB says.
"Also, annual jobs growth has also slowed to 1.3% from over 5% during 2014.
"One particularly bright spot is that tourists are increasingly returning to the region, with September guest nights growing at the third-fastest rate in the country.
"Similarly Cantabrians remain an upbeat lot, with consumer confidence clocking in the second-highest reading nationwide."
Yet it warns the transition from a rebuild-led economy to business as usual will be difficult going into 2016.
ASB says Auckland's "halo effect", combined with low interest rates have boosted the Waikato. House sales doubled over the quarter compared to a year ago and construction outperformed, driven by house construction growth.
It says, "This housing fillip is very timely given the dairy sector's continuing struggles."
ASB also notes Northland's strength, "basking in the Auckland's halo effect", despite employment growth lagging.
ASB has moved Southland up its rankings, saying the Tiwai smelter contract extension is the "shot in the arm" the region needs, as dairy takes a hit.
It has given Gisborne a slight boost, while noting the Hawke's Bay remains "generally perky" and Otago almost a "carbon copy" of last quarter, with its tourism sector charging ahead and driving much of the 70% annual increase in commercial construction.
Taranaki has been downgraded, as it struggles with dairy and oil price downturns.
Manawatu-Whanganui is also feeling the pinch from low dairy prices, while Marlborough has dropped down a rating as it struggles with jobs growth.
ASB says the West Coast has climbed off the bottom of the rankings, with tourism buoying the region.
Tasman sits in the middle of the pack, enjoying double-digit retail growth and more construction activity than Marlborough and Nelson, which has also dipped.