Key ANZ NZ executive Fred Ohlsson promoted to Australia, with John Body shifting from wealth unit to be head of retail & business banking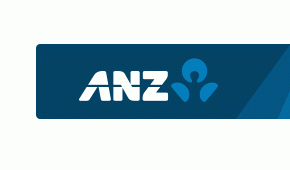 A management shake-up under new CEO Shayne Elliott at ANZ group level is leading to change at ANZ New Zealand and a beefed up group role for David Hisco.
Effective next week Fred Ohlsson, ANZ NZ's retail and business banking managing director, moves to Australia to take up the role of group executive of ANZ's Australia division. In New Zealand he'll be replaced by John Body, currently ANZ NZ's head of wealth and private bank pending Reserve Bank approval.
ANZ's general manager of private banking and bank distribution, Nigel Scott, will be acting managing director of wealth.
ANZ NZ CEO David Hisco remains in the job but takes on extra responsibility as group executive for ANZ's operations in the Pacific, as well as head of international retail banking. Both Hisco and Ohlsson, originally from Sweden, will be on Elliott's newly formed group executive committee. Elliott, a New Zealander, succeeded Mike Smith as ANZ's group CEO at the start of 2016.
"ANZ New Zealand continues to be a great breeding ground for international executives," Hisco said. "I am very proud of these promotions for Fred and John because much of it is a direct result of the great work everyone in the New Zealand business has been doing since the merger of the ANZ and National Bank brands and technology systems in 2012."
"Under Fred's leadership market share in retail and business banking has continued to grow. Almost one in two New Zealanders now has some kind of financial relationship with ANZ and we're number one in mortgages in every major city in the country. Under John's leadership, the wealth business has grown to be New Zealand's leading KiwiSaver provider and to be the country's largest fund manager," said Hisco.
Here's a statement from ANZ NZ. Here's the ANZ group announcement. And there's more detail on ANZ's BlueNotes website here.