Treasury boss & NZTE adviser say exporters need to look beyond China & become more culturally savvy to survive in an Asian market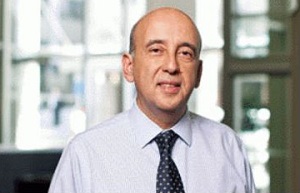 Treasury's chief executive is discouraging New Zealand firms from diving into the Chinese market, unless they've well and truly done their homework.
Speaking at a Trans-Tasman Business Circle briefing in Auckland on Wednesday, Gabriel Makhlouf said New Zealand businesses had a way to go understanding the Chinese language and culture.
"Don't go to China - because you're going to have a language issue," he warned.
Underlining the importance of building solid relationships with trade partners, Makhlouf suggested New Zealand firms considered tapping into the Asian market through countries like Singapore, Malaysia or the Philippines, where English is more widely spoken and the business environment isn't as challenging as in China.
New Zealand Trade and Enterprises (NZTE) China business development adviser, Mike Arand, spoke equally as cautiously about exporting to China.
He said it's not a matter of "don't do it", but rather "can you do it?".
He said he'd witnessed a number of firms try to make it in the Chinese market and fail.
"When you looked at why they weren't successful, a lot of it was around the companies not understanding their own capabilities and resources well enough," Arand said.
"Tackling a market like China… with very little resources and experience, just doesn't work.
"I think companies need to take a very good hard look inside their own companies, as well as the broader market, if they're going to go into markets like China."
Why China?
Makhlouf said it's vital for firms to be clear on why they want to enter a particular Asian market. 
"If people are thinking about going to China, I would focus on which city you'd like to go to, or which neighbourhood… The scale of virtually every [Asian] country we're talking about is enormous and most of our businesses are small," he said.
Arand supported this saying he often hears limp explanations for why New Zealand firms want to go to China.
"Very few companies can actually articulate past the, 'because it has a population of 1.4b' or 'there's 407 million households and there's a growing middle class'," he said
"Really companies need to be going a lot deeper than that, and asking harder questions around what consumers are wanting today and in the foreseeable future. We're not seeing that enough – enough questioning around each market, not just China."
Arand said there was a larger portion of New Zealand companies not doing their research to understand Asian consumers, than there was putting in the hard yards.
Makhlouf suggested New Zealand businesses make better use of the growing number of Asian people living in New Zealand, to better understand their culture and way of doing business.
"We can inform ourselves better if we just tap into the connections – the people connections, the cultural connections – which we've actually got here on our doorstep," he said.
'We underestimate competition from the rest of the world'
Arand pointed out, "I guess we have to remember too, these [Asian] consumers are spoilt for choice.
"We have to get away from thinking, we've got a New Zealand product and by default it's good quality and safe and all these other things. We really have to go deeper into understanding what's driving consumers if we want to be successful in these markets."
Both Arand and Makhlouf agreed the 'New Zealand Inc' brand was just the start of the conversation.
"The NZ brand opens the door, but at the end of the day, what's the product? And that's the key thing," Makhlouf said.
"We underestimate competition from the rest of the world."
He mentioned how worrying it was hearing his Irish counterpart talk about Ireland's infant formula to China in the same way we talk about our infant formula exports in New Zealand.
He said New Zealand's long-term prosperity depended on productivity growth, which hinges on international connectivity – the movement of people and capital, as well as trade.
"Trade is the beginning of a continuum which should be followed – all things equal – by greater investment.
"Our trade with Asia is not reflected in the investment flows. The biggest investors into New Zealand are Australia and the US – old countries as opposed to new ones. The future should see the change in that. It has to happen if we're really going to seize the opportunities [in Asia]."
FTAs only the beginning
Regulation was another barrier Arand and Makhlouf said New Zealand firms entering, particularly the Chinese market, stumbled on.
For example Arand noted how quickly regulations in China changed, and that rules were implemented differently at different Chinese ports.
"All businesses going outside New Zealand should be very careful about assuming that the regulatory environment outside of here is the same as here. More often than not, it's going to be quite different," Makhlouf said.
"We negotiate free-trade agreements – and everyone celebrates once the thing's signed – but actually that's just the beginning of the process where we're giving opportunities to firms but understanding the barriers behind the border that can arise.
"Government needs to be in pretty close touch with business and vice-versa to understand what else needs fixing. A free-trade agreement is a very important thing, but it's not the whole thing."
Services sector's where it's at
Arand and Makhlouf said there were huge opportunities for New Zealand exporters in the services sector.
Makhlouf said export education and tourism were the reason New Zealand's exports increased in dollar terms last year.
While our economy has traditionally focussed on exporting physical goods, the services sector is outstripping manufacturing in China.
Chinese exports fell by more than 20% in February, compared to February last year, while imports fell more than -8%. Its trade surplus halved from January, and is half what it was the same month a year ago.
Makhlouf said trade is down because firms are developing products in different ways, using new technology.
"There's been a big structural shift in the way Chinese firms are organising themselves. A lot more activity is happening within China, as opposed to products being imported," he said.
"Digitalisation gives us in New Zealand enormous opportunity, whether it's professional services or whatever, it attacks head on one of our main weaknesses, which is our distance from markets."
As for the Asian students graduating from our tertiary education providers, Arand said New Zealanders should be capitalising more on the links these graduates have to markets overseas.
He said it isn't just a matter of getting these students through the education system, but utilising them once they've qualified.