Ryan Greenaway-McGrevy thinks that a universal basic income could appeal to conservatives and liberals alike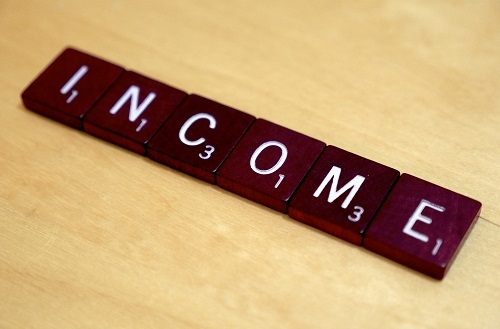 Ryan Greenaway-McGrevy*

There is a lot to like about a Universal Basic Income (UBI). Especially if you consider yourself to be a conservative who is also compassionate.
Compassionate conservatives have always agreed with liberals that there should, in principle, be a social safety net, so that the less fortunate among us can only ever fall so far. The problem they see is that, in practice, these social safety nets tend to get abused – and the cost of this abuse makes the social safety net prohibitively expensive.
They might be right. Almost all social policies suffer from the law of unintended consequences. These unintended consequences can mitigate the effectiveness of the policy and exacerbate the cost of the programme.
Case in point: welfare for the unemployed. Many would agree that this form of social insurance can play an important role in our society. Recessions and restructures mean that any one of us could find ourselves out of a job. Unemployment benefits ensure that our families will not go hungry while we search for a new job or career.
The problem is that you only get your full welfare payment while you remain unemployed. This creates a strong disincentive to take any low paid or part time work that may come your way. Once you take into account the loss of welfare income, the effective income you make by going back to work can be very low indeed. So low that it may not be worth your while to take the job. What was intended to only be a temporary solution turns out to be permanent.
A universal basic income changes that equation because it is given to everyone with no strings attached. You get the UBI regardless of whether you chose to work or not. It therefore minimizes the incentives that discourage a welfare recipient from re-entering the workforce.
The UBI can be implemented alongside tax reforms to address other unintended consequences of the tax code. In his book The Big Kahuna, Gareth Morgan suggests that a UBI of $11,000 per year be accompanied by a flat tax rate of 33% on all income (including capital gains).
Our current progressive taxation regime ensures that top earners contribute proportionately more through marginal tax rates that increase with income level. The first $14,000 you earn per year is taxed at 10.5%; each dollar earned between $14,001 and $48,000 is taxed at 17.5%, and so-on. And if you earn any income over $70,000, it is taxed at 33%.
But increasing marginal tax rates also affect our incentives to work. High top marginal tax rates mean that the return for working is lower for those at the top end of the income distribution. This can make leisure more attractive, and thereby discourage top income earners from taking a promotion or working harder. Which is bad for the rest of us, since these individuals contribute the most to government revenue. (Or they hire an accountant to make their income a bit lower on paper. Either way, the government loses revenue.)
A flat tax rate changes this equation too. It does not matter how much you work – each dollar earned will be treated the same. The Act Party has long advocated a flat tax for this reason. And some of you may recall that Sir Roger Douglas tried to implement a flat tax rate in New Zealand during the 1980s reforms before the Prime Minister got wind of it.
However, a flat tax in conjunction with a UBI still ends up being progressive. Although each person's marginal tax rate is the same no matter how much they earn, their average tax rate on all income – including the tax-free UBI - increases with their income level. Someone earning $90,000 would end up receiving $101,000 after including the UBI, and would have an average tax rate of about 30% (paying approximately $30,000 in taxes on an income of $101,000). Meanwhile someone earning $15,000 would end up with $26,000 after the UBI, and therefore have a lower average tax rate of about 19% (paying approximately $5,000 in taxes on an income of $26,000).
The UBI also reduces the need for other policy instruments that are intended to help low income individuals, such as the minimum wage. Minimum wages can do more harm than good because they can discourage firms from hiring workers. In fact, Deirdre McCloskey – a champion of free market economics if ever there was one – tells us to support minimum incomes over minimum wages. Private enterprise could also get on the UBI bandwagon.
Obviously there are many additional details that would need to be ironed out before implementing a UBI. That is why we need a thoughtful and substantive public debate on the issues from people on both sides of the aisle.
But at this stage, the concept holds promise because it achieves many of policy goals that are cherished by liberals - without creating many of the unintended consequences that have long discouraged conservatives from supporting social welfare. Conservatives around the world - from Barry Goldwater to George W. Bush - have often worried that they come across as heartless. The UBI proposal provides a chance for kiwi conservatives to show that they care too. 
---
*Ryan Greenaway-McGrevy is a senior lecturer at the University of Auckland in economics. Prior to that he was a research economist in the Office of the Chief Statistician at the Bureau of Economic Analysis (BEA) in Washington DC.