The Co-operative Bank lifts profit, increases rebates for member-customers and unveils $30 mln issue of debt securities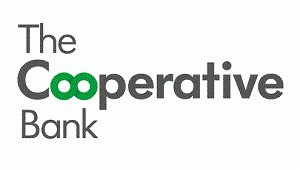 The Co-operative Bank is growing its share of the market, without discounting prices.
It increased annual profit by 16%, grew its customer base by a net 9%, and increased its rebates paid to member-customers by almost 17%, in the year to March.
Most customers will receive a rebate of between $10 and $600, with the average proportional rebate payment increasing to $33.80 from $29.20. 
Over the next month Co-op will pay a total of $2.1 million in rebates to 75% of eligible customers for its 2015-16 financial year. The size of a rebate is based on how much business a customer has with the bank.
CEO Bruce McLachlan says 15,000 new customers joined the bank over the year, boosting its customer numbers a net 12,000 to 147,000. 
"Our growth isn't price lead. We're getting really good growth in the market by just not discounting pricing. I think a lot of others are just discounting price to get a good quarter's growth. You're not seeing that from our bank," he says.
"You're seeing a really consistent competitive pricing strategy that's generating long-run growth."
Co-op's profit before rebates and tax rose 18% to $15.8 million, and net profit after tax climbed 16% to $10.3 million.
However it's chasing additional capital to keep up with its growth.
Debt securities to be issued to help sustain growth
Co-op today unveiled an offer of up to $30 million of unsecured, subordinated, loss absorbing, Tier 2 regulatory capital debt securities to New Zealand investors.
The securities have a proposed term of 10 years and offer a 6% return for investors.
McLachlan says, "Yes our capital's high, but because of our scale, we think our capital should stay at the upper end of the industry… Secondly, we're growing strongly, so we want to make sure we're getting ahead of our growth rate.
"We just want to make sure we're there - well prepared - to run a long-term game and sustain that growth rate."
Fitch has given the securities a rating of BB+, saying: "The notes are rated one notch below Co-op's Viability Rating (VR) of 'bbb-' to reflect their below-average recovery prospects compared to senior unsecured notes." Co-op itself has a BBB- rating with a positive outlook. The BBB- rating is Fitch's lowest investment grade rating, whereas BB+ is its highest sub-investment grade, or "junk," rating. (See credit ratings explained here).
McLachlan says: "We know these products aren't for everyone, and we want to ensure people understand the risks that are associated with these products because they are different to term deposits."
He says Tier 2 securities are normal for banks so "no one should be surprised we're doing it. These have generally been well accepted by retail markets in the past".
He recognises a 6% rewards also "tells you it is more risky, but also that you're getting additional reward for that".
Growth beyond Auckland
The bank says its profit rise was largely driven by a 7% increase in income, with expenses up 3.7% and bad debt expenses remaining low, increasing by $350,000 to $1.3 million. Co-op has no direct dairy farming exposure.
The bank achieved lending growth of 16% and deposit growth of 13.5% - increases "well ahead" of the overall retail banking sector. Net interest income also increased by 5.5% to $2.7 million.
McLachlan maintains the bank's income versus expense position is the "stand-out" part of the results, noting how it's generated growth in a market where margins are being compressed.
He says the growth is coming from beyond Auckland.
"Ours is definitely not an Auckland story, ours is an everywhere story.
"We're seeing all parts of our business [grow]. We're seeing a pretty broad base. We like that because it's geographically dispersed. We're not reliant on any one market and it means you don't end up with a concentration of risk."
He says the quality of Co-op's book will be affected much more by the level of employment throughout the country than macro-prudential tools to curb the Auckland housing crisis.
This said, he's adamant the introduction of a debt-to-income ratio would have a big effect on the Auckland's heated housing market if it's implemented the same way as in the UK.
With nearly half of the Auckland market investor driven, McLachlan says, "Anything that affects investors more than owner-occupiers is going to have a dramatic impact in the market.
"For the greater good of New Zealand, I do think we need to moderate what's going on."
Investment in technology
McLachlan says Co-op has been focussed on digital investment, with this largely contributing to its rise in expenses.
"The bank's mobile app continues to be rated number one in New Zealand by customers, our new interest banking site has been awarded an Honoree Webby Award 2016 in the Financial Services/Banking category, and Canstar has awarded us the Most Satisfied Customers Award for Banking for the third time," he says.
"More and more Kiwis are discovering that our bank has a different vision of what a bank can be, and there's still more to come as we launch our new credit card later this year and continue to grow the functionality and accessibility of our digital services."
McLachlan concludes: "We have continued to be prudent with our resources and focused our attention on the areas where we expect the best return, and continue to provide quality service to our customers.
"We're the only bank in New Zealand to share our profits with its customers and that genuinely puts the customer and their needs at the very heart of everything we do, because as a co-operative, our customers are the people we're working for."
Formerly PSIS, the Co-operative Bank received banking registration from the Reserve Bank in October 2011.