EY points out that double tax agreements with 43 countries mean NZ can't impose new property taxes on their nationals unless we apply them to New Zealanders as well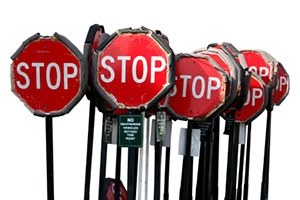 By Aaron Quintal and David Snell*


In multinational agreements, not all is what it seems. New Zealand has less freedom to selectively tax foreign residential property owners than the Trans Pacific Partnership Agreement (TPPA)'s provisions suggest. Any tax would need also to apply to New Zealand owners. Even then, its impact may be limited.
Ryan Greenaway-McGrevy correctly highlights in his excellent series on the TPPA that Annex II reserves New Zealand's rights to tax foreign investors from TPP countries. New Zealand reserves the right to adopt or maintain any taxation measure with respect to the sale, purchase or transfer of residential property (including interests that arise via leases, financing and profit sharing arrangements, and acquisition of interests in enterprises that own residential property).
That sounds definitive. As Greenaway-McGrevy points out, a sufficiently high tax is effectively the same as a ban. A literal reading of the TPPA text suggests that the Government has the ability to impose high taxation on foreign residential property owners.
In reality, though, we gave away most of our rights to tax non-residents more than New Zealanders a long time ago.
The TPPA is not the only, or even main, international agreement regarding tax matters.
​​
New Zealand has entered into a network of 43 double tax agreements (DTAs) with all of our main investment and trading partners, including all TPPA agreement signatories other than Brunei and Peru. DTAs increase certainty for taxpayers and governments in their cross-border dealing, by setting out which country has the right to tax cross-border activities.
Buried deep in the TPPA, is a provision that makes it clear that in the event of a conflict, the provisions of the DTA will prevail.
Many of our DTAs include "non-discrimination" clauses, which mean that New Zealand cannot impose taxes on nationals of our treaty partners unless we impose the same taxes on New Zealand nationals.  We have effectively already curbed our freedom to impose new property taxes that apply selectively to overseas investors. If New Zealand were to tax, say, the gains on sale of property by Canadian nationals, for that tax to stick, we would also have to tax our own nationals in the same way. 
Even if New Zealand decided to tax gains from property sales, there's a further problem. In most cases, New Zealand's DTAs appear to give New Zealand the right to tax gains made from real property in New Zealand. Looking at the treaties in a little more detail, however, clouds the issue. Many already restrict our taxing rights over property and have done so for many years. The TPPA's assurances mean only that the TPPA itself does not interfere with New Zealand's taxing rights: they do not reverse agreements which have already been made.
The problem lies in the fact that residential property does not need to be owned directly, it can be held through a property-rich company. Rather than selling the property, you can sell the shares in the company that owns the property. For nine countries, we have given away our rights to apply income tax on the sale of shares by a non-resident in a property-rich company. Specifically, we cannot tax residents of Belgium, Denmark, Germany, Indonesia, South Korea, the Netherlands, the Philippines, Switzerland or the United Arab Emirates on gains from the sale of shares in New Zealand real property-rich companies.   
None of the nine, of course, is among the signatories to the TPPA. But without re-negotiation of our existing DTA network, it is possible that a well-advised investor would seek to structure their affairs so as to take advantage of a favourable DTA. It is difficult to stop a resident of a third country from, for example, owning a UAE resident property-rich company and so side-stepping any tax imposed by New Zealand.  Of course, there are anti-treaty shopping rules which attempt to prevent this practice, but their application is patchy. Further, existing DTAs with the nine countries could be re-negotiated to regain taxing rights here, but that is likely to take many years even if all other countries agree.
The risks around selective application of any future tax on the disposal of residential property do not mean that such tax cannot be introduced.  But it is usually a bad idea for the Government to enact law which it knows has defects. Unless the disposal of shares in property-rich companies can be made subject to tax, in our view the risk of avoidance is too high. 
We don't blame the TPPA in any way for this outcome. Its hollow protection of taxing rights highlights an existing issue, rather than introduces any new problems. Tax is rarely pure and never simple.
---
Aaron Quintal is a tax partner and David Snell is an executive director at EY.