Misuse of New Zealand's Financial Service Providers Register 'may be larger than identified'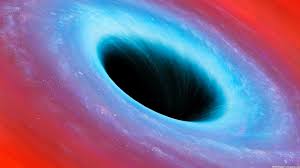 By Gareth Vaughan
The Government is acknowledging that misuse of New Zealand's Financial Service Providers Register (FSPR) may be a bigger problem than has been identified.
Minister of Commerce and Consumer Affairs Paul Goldsmith on Wednesday detailed his government's third crack at cleaning up the stain on New Zealand's reputation caused by misuse of the FSPR, primarily by entities that register as New Zealand companies but operate solely overseas. The incoming changes mean those registering on the FSPR must have a "strong connection" to New Zealand.
"The FSP [Financial Service Providers] Act changes should reduce misuse of the FSPR. However, they will leave open the reputational risk of entities operating from New Zealand on an unregistered basis. Further the changes do not address the need for New Zealand to have a comprehensive register of AML/CFT [Anti-Money Laundering and Countering Financing of Terrorism Act] reporting entities," lawyers at Minter Ellison Rudd Watts said.
The government's Regulatory Impact Statement on the amendments to the Financial Service Providers (Registration and Dispute Resolution) Act notes the problem relates to risks to New Zealand's reputation as a well regulated jurisdiction.
"As a result, many of the costs and benefits of the options are difficult to quantify," the statement from the Ministry of Business, Innovation & Employment (MBIE) says.
"The issue has arisen because the Registrar [of Companies Mandy McDonald], the Financial Markets Authority, other government agencies or members of the public have identified instances of misuse of the FSPR by particular firms. However, it is likely that not all incidents of misuse of the FSPR have been identified and dealt with. As such, it is possible that the problem is larger than has been identified," MBIE says.
To those of us who have reported on the problem over the past few years, it appears to be an endless black hole.
'Costs of even a light and proper licensing system significant'
As MBIE points out, the firms in question are setting up superficial New Zealand operations in order to fall within the currently wide scope of entities required to register. However, as Goldsmith said in yesterday's article, there are no plans to do away with the FSPR even though it's not as important as it once was. And nor does the Government intend to do as Australia does and require all types of financial service providers to obtain a licence.
The Regulatory Impact Statement points out that of more than 12,000 entities registered on the FSPR, there are over 2,000 entities that are registered only for services that don't require licensing.
"Requiring licensing of all financial service providers would promote confidence in New Zealand's regulatory regime for financial services and in legitimate financial service providers registered on the FSPR. Consumers could be confident that those registered on the FSPR are licensed and monitored under New Zealand law," MBIE says.
But MBIE goes on to say a licensing regime would impose "significant" additional costs for legitimate financial service providers, creating a barrier to entry and reducing competition in the market. Currently there are a number of services registered entities can provide without holding a licence. These include being a creditor under a credit contract, changing foreign currency or operating money or value transfer services.
"Both New Zealand and offshore-controlled entities of these services would incur a number of direct and indirect additional costs associated with the licensing process and ongoing regulatory requirements," says MBIE.
"The costs associated with even a relatively 'light and proper' licensing system for all financial service providers would be significant and would only be justified if there were a broader public benefit in imposing further requirements. It would be disproportionate to licence all New Zealand financial service providers in order to address the identified misuse problem with offshore-based financial service providers," MBIE says.
MBIE doesn't quantify these costs in the Regulatory Impact Statement.
FMA's deregistration powers not deterring dodgy applicants
Meanwhile, MBIE also says powers given to the Financial Markets Authority (FMA) in 2014 to direct McDonald to decline a registration application or deregister an entity, have required a 'significant" amount of resource. By May 27 this year the FMA had directed that 67 entities be deregistered, and 15 others voluntarily deregistered after the FMA reviewed their registration. The FMA has also directed that 27 entities be prevented from registering and 25 applications were voluntarily withdrawn or allowed to expire after the FMA reviewed applications.
However, there is little financial or other detriment to an entity that attempts to apply and is unsuccessful, meaning there's little to deter entities from attempting to register to facilitate misuse. And, there's little to deter unsuccessful applicants to try again using different details.
"Given the resources required to address misuse using the FMA's existing powers, it is likely that those powers are not sufficient to deal with all attempts to misuse the FSPR," says MBIE.
"One reason for the decision made in 2013  to address misuse through FMA powers was the expectation that in time, suspect applications would reduce as prospective applications became aware of higher standards being applied. However, this does not appear to have eventuated...The Registrar continues to identify a number of suspect registration applications."
MBIE also notes the FMA's recent Court of Appeal victory that enabled it to deregister Vivier and Company from the FSPR is also unlikely to deter applicants seeking to misuse the FSPR from applying for registration given the lack of penalties for failed attempts to register, and the FMA's finite resources.
Meanwhile, MBIE notes "anecdotal evidence" of offshore entities being willing to pay law firms and trust and company service providers "significant amounts" to assist with registering on the FSPR.
"An additional fee may not be sufficient to deter such entities from registering."
*This article first appeared in our email for paying subscribers early on Thursday morning. See here for more details and how to subscribe.