Yet another batch of curious New Zealand financial service providers emerge, and they all have three things in common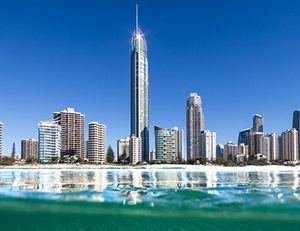 By Gareth Vaughan
They're a divergent bunch with links to China, Spain, Hong Kong, Belize, Turkey, Malaysia, and the United States. But they all have at least three things in common.
New Zealand, level 4 at 228 Queen Street, Auckland, and a Gold Coast-based director.
I'm talking about a group of New Zealand registered, but seemingly overseas operating, financial service providers.
They're all registered on the Ministry of Business, Innovation & Employment (MBIE) run Financial Service Providers Register (FSPR). A blight on New Zealand's international reputation for several years now, the Government is currently in the middle of its third attempt to clean up the FSPR.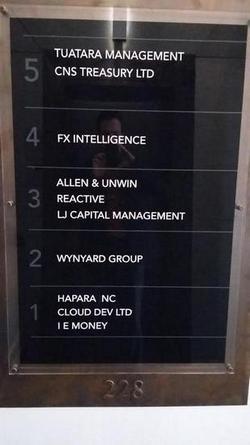 Peter Burslem is listed as a director of all of them. According to his 
LinkedIn profile
, Burslem is a Gold Coast, Queensland-based director and CEO of company registration service provider 
Ausecompany
, who has a degree from the University of Waikato. NZ law requires all registered companies to have a NZ or Australian resident director. 
All these FSPs give level 4, 228 Queen Street as their registered office and address for service. This is the H.B. Building where the level 4 occupant (see left) is listed as FX Intelligence Ltd. A total of 36 current and former NZ registered companies use or have used the level 4, 228 Queen Street address.
A NZ registered company, FX Intelligence is not a registered financial service provider. The firm's website describes FX Intelligence as, "not a broker, dealer, legal advisor, tax advisor, investment advisor, or accounting advisor. Relying on FX Intelligence in such a capacity could possibly result in regulatory entanglements, civil and criminal actions naming you as a defendant, severe tax liabilities and liens from the tax authority in your jurisdiction. FX Intelligence is a financial news and information site, not an investment advisor."
According to Companies Office records, FX Intelligence's shareholder is Prime Corporate Solutions Ltd. Prime's director and shareholder is Burslem.
China, Belize, Turkey etc
The financial service providers, or FSPs, at the centre of this article are listed below. They double as NZ registered companies. Where found, I've linked to their websites. In many cases it's not clear what they do.
1) Advanced Global Markets Ltd. The website says, "trade online with CFDs [Contract For Differences] on indices, stocks and forex." The website says it's owned by Performance Trade Ltd, which in turn is owned by Advanced Global Markets Ltd and is "incorporated in the United Kingdom's Companies House under registration number 9282556."
Additionally it says, "Advanced Global Markets Ltd is due [sic] fully registered by the New Zealand Financial Service Providers Register with registration number FSP334526." 
Advanced Global Markets' second director, and sole shareholder, is listed as Carlos Ferrer Montalvo of Barcelona, Spain. The firm registered as an FSP on December 22, 2013.
2) ACN Trading Service Ltd. Has a Chinese language website with the address 17b Farnham Street, Parnell, Auckland on it. (See pictures at the foot of this article of both the website and 17b Farnham Street). ACN's shareholder is listed as ACN Trading Service Ltd of Belize. ACN registered as an FSP on March 20, 2014.
The view through the door this week at level 4, 228 Queen Street
3) Tahoe Group International Ltd. Claims to have a NZ financial service "licence" and says it offers a wide range of CFD products, and labels itself "a one-stop financial investment solutions provider." Aside from Burslem, the other director is listed as Zhijian Wang of Shenzhen City, China. The shareholder is Tahoe Group Trustee Management Ltd, whose own shareholder is Wang.

4) EFX Capital Markets Ltd (eFX Prime). Describes itself as "a fully licensed and regulated global forex and CFD broker," being "regulated under FSP in New Zealand." See more on this below. Says its headquarters are on the plaza/lobby level of the AIG Building at 41 Shortland Street, Auckland where the Regus Chancery Business Centre is located. Ali Ozcan of Istanbul is the second director, and Forexo Capital Markets LLC of Tbilisi, Georgia or Turkey (it's not clear from the Companies Office listing), along with Ozcan, are the shareholders. Registered as an FSP on May 23, 2014.
5) Golden Palace Global Ltd. Registered as an FSP on September 8, 2013. The second director is Fenglin Liu of Luoyang City, Henan Province, China. The shareholder is Golden Palace Global Financial Investment Ltd of Hong Kong.

6) BeyondPlus Global Trading Ltd. Also has Joshua Aaron Roller of Moreno Valley, California, the US as a director. The shareholder is listed as BeyondPlus Global Trading Ltd, Hong Kong. Registered as an FSP on November 11, 2013.
7) Markets Direct Financial Group Ltd. Roller is again a director, the shareholder is MDF Trading Ltd of Hong Kong.

8) Pacific Trade Ltd. Fuwei Lui of Xianning City, China is a director and shareholder. Registered as an FSP on March 14, 2014.

9) Wealth Bond Global Ltd. Has Yuen Cheung of the New Territories, China listed as a director and shareholder. Registered as an FSP on March 11, 2014.

10) Titan FX Ltd. Website says it's "a technology driven online ECN [electronic communication network] forex and commodities broker providing traders with next generation trading conditions, institutional grade spreads, fast trade execution, deep top tier liquidity and the security of financial registration and oversight." Says it's also registered in St. Vincent and the Grenadines and notes, "New Zealand and St. Vincent and the Grenadines residents are welcome to browse our website but please note due to regulatory limitations we are unable to accept any New Zealand or St. Vincent and the Grenadines resident as a client."
Burslem is also listed as shareholder. Registered as an FSP on July 22, 2014.
11) OD Markets Ltd. Registered as an FSP on September 22, 2014. Ing Kai Teo of Marudi, Malaysia is a director and the shareholder.
Wellington, we have a problem
Currently a firm can register on the FSPR if it has a place of business in NZ, regardless of where in the world it offers/provides financial services. MBIE points out firms misusing the FSPR often set up a superficial operation in NZ by leasing an office and employing a person to provide back-office services. These firms register to provide financial services that don't require licensing in NZ, such as foreign exchange services. There's no pre-vetting by a regulator.
On problematic FSPs MBIE has said, "Registration on the FSPR allows these firms to misrepresent to overseas customers that they are licensed or actively regulated in New Zealand, and enables them to enjoy a lesser degree of scrutiny overseas than might otherwise be the case. The public often interprets 'registration' on the FSPR to mean that an entity is actively regulated in New Zealand. The Financial Markets Authority (FMA) receives large volumes of complaints from persons outside New Zealand, relating to offshore-controlled firms registered on the FSPR which have not paid out customer funds when required to."
Dozens of overseas operating companies have deliberately misled customers into believing they're fully fledged "licensed" and "regulated" NZ financial service providers when this isn't the case. And overseas regulators have, not surprisingly, been confused by these NZ "registered" entities operating in their jurisdictions. These issues have been covered extensively by interest.co.nz with all our stories here.
In 2014 the FMA was granted powers to deregister entities from the FSPR if it considers their registration creates a misleading impression about the extent that entity is regulated in NZ, or will damage the integrity or reputation of NZ's financial markets. The regulator's recent annual report noted it removed or dissuaded 66 overseas companies from registering on the FSPR in the year to June.
Registration does not come with regulation or a licence
It's important to note that registration on NZ's FSPR is just that, registration. In itself it doesn't mean a company is actually regulated in NZ or licensed. Thus the comments below firstly from eFX Prime's website, and secondly from Tahoe Group's, claiming to be licensed and regulated in NZ are simply not true.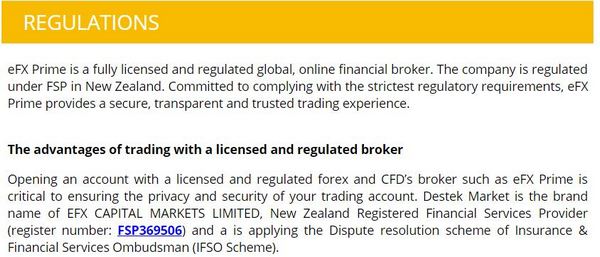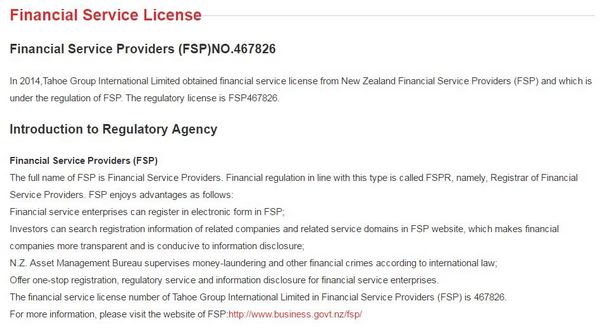 Links to the Taylors of the infamous GT Group
Burslem also has links to companies associated with his fellow Gold Coast residents, Geoffrey and Ian Taylor. These are the Taylors of SP Trading and GT Group fame. SP Trading was the NZ registered company that chartered a plane to carry North Korean arms and explosives to Iran in contravention of United Nations sanctions. And here's an article from Naked Capitalism's Richard Smith looking at some of Vanuatu registered GT Group's activity in Eastern Europe.

Burslem has previously popped up as a director - and apparent beneficial owner - of the British registered company Jet-Tech Industries Ltd. Jet-Tech was one of a group of shell companies acting in concert that covertly took control of a Moldovan bank as detailed here by Naked Capitalism's Smith. Angelique Elizabeth Lilley of Nelson, and Basil Leodoro Boe of Vanuatu, familiar names associated with GT Group-linked companies, stepped down as Jet-Tech directors in 2014 as Burslem stepped in. There's more detail on Jet-Tech and Moldovan banks here. 
Burslem was also a director of the now deregistered NZ company Onetwoclick Ltd. Documents were presented to the Companies Office on behalf of Onetwoclick by Leah Toureleo of Global SC Ltd, another Taylor associated company.
Burslem was also a director of another now deregistered NZ company, Lovetimecom Ltd. Ian Taylor was presenter of documents to the Companies Office on behalf of Lovetimecom Ltd on several occasions. In a report filed with Lovetimecom Ltd's 2014 financial accounts, auditor Gardiner Knobloch of Napier notes the company operated bank accounts through ANZ and Latvia's Rietumu Bank. 
'You do not even have the basic ability to use manners'
Attempts to contact Burslem by both phone and email with a series of questions ultimately led to the following response from an Ausecorporate email address, "Please do not contact this email address, which is reserved for genuine clients and contacts. You do not even have the basic ability to use manners, such as the word please! This matter will be referred to an appropriate legal representative."
Below is a picture of ACN Trading Service's website.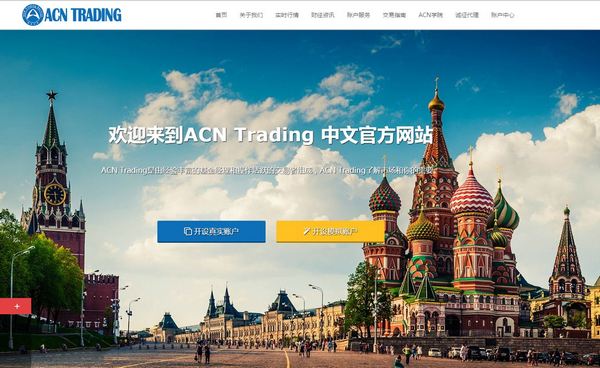 Below is 17b Farnham Street, Parnell, the address given on ACN Trading Service's website.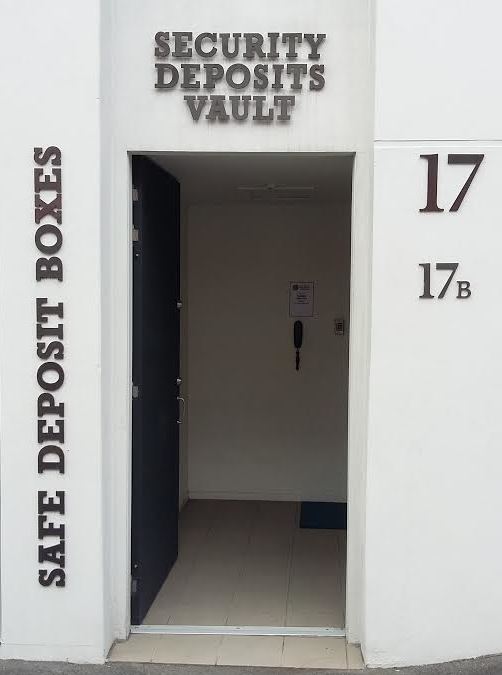 And the image below is taken from Tahoe Group's website, featuring the Queen Street, Auckland address and picture of the Beehive in Wellington.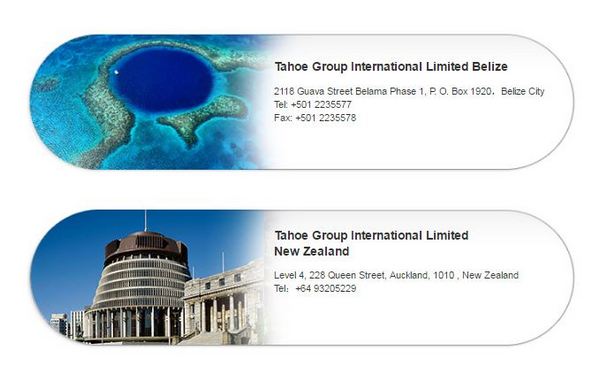 *This article was first published in our email for paying subscribers early on Thursday morning. See here for more details and how to subscribe.