S&P downgrades UDC's credit rating by 3 notches saying parent ANZ may sell NZ's biggest finance company within a year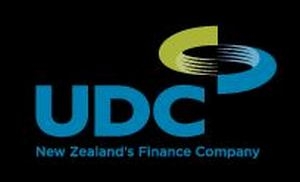 S&P Global Ratings has downgraded UDC Finance's credit rating by three notches saying it believes the ANZ New Zealand owned finance company could be sold within a year.
"In our view, UDC's strategic importance to its ultimate owner, ANZ, has significantly weakened as we now believe that the finance company may be sold by the parent within one year. Consequently, we no longer equalize our ratings on UDC with those on its parent," credit rating agency S&P says.
S&P is lowering its long-term issuer credit rating on UDC by three notches to A- from AA- and its short-term issuer credit rating to A-2 from A-1+. The ratings remain on CreditWatch with negative implications, reflecting a one-in-two chance S&P will lower its UDC ratings within a year.
The credit rating agency says despite the downgrade it still has UDC's ratings three notches above the company's standalone credit profile (SACP) of BBB- because it believes that in periods of distress to UDC, the ANZ group is likely to provide additional liquidity or capital support. See credit ratings explained here.
"We note that the ANZ group has had a long-standing and demonstrated history of providing funding support to UDC in the form of a committed (evergreen) credit facility for NZ$800 million, which we understand was recently upsized and rolled over. We also understand a high number of UDC customers share other banking relationships with ANZ NZ, and as such, we believe incentives exist for the broader group to support the subsidiary during this transition," S&P says.
'This review may result in a sale'
In response to S&P's announcement, an ANZ NZ spokesman told interest.co.nz, "As we've said, ANZ is reviewing its continued ownership in UDC and this review may result in a sale of UDC. During this time UDC will continue to focus on delivering great service to customers. Should a sale occur we will inform staff and customers immediately."
After media speculation earlier in the year that UDC was for sale, ANZ NZ CEO David Hisco told interest.co.nz in May that the plant, equipment and vehicle lender was not on the block. Rather, new ANZ group CEO Shayne Elliott was reviewing assets and capital allocation.
"People have jumped to the conclusion that we'll be offering UDC for sale. But at this point in time I'm not doing that. It's not on the market. We're not offering it around for sale, there's no sales process for it (UDC)," Hisco said in May.
Subsequent to that, UDC Finance CEO Wayne Percival told interest.co.nz ANZ was reviewing a number of assets "and we fall under that review process." Percival expected the review to "take some time."
As of June 30, UDC had $1.677 billion of debentures on issue, with $2.619 billion worth of assets pledged as collateral for these secured investments. This year's KPMG Financial Institutions Performance Survey ranked UDC New Zealand's second biggest finance company by total assets with $2.44 billion of assets. The only bigger firm, GE Capital, has subsequently been broken up and sold.
S&P says if ANZ sells UDC in its current form, its ratings on UDC would depend on the credit rating agency's assessment of UDC's SACP, the group credit profile of its new owner, and the strategic importance of UDC within its new group. 
"In the event of a sale, to arrive at the revised rating on UDC, we would review the new owner's plans for UDC's business and product offerings and strategy, target capital levels, risk appetite, underwriting standards, and risk management framework, and, funding and liquidity management. We would also review the consolidated group business and financial profiles of UDC's new owner," says S&P.
"In our view, the upside to the rating on UDC is very limited in the next year. This is because we consider it highly unlikely that during this time UDC will be acquired by a new owner rated at least A by us, and that the likely support from the new owner would be strong enough to lead to a rating higher than A-."