ANZ in this country is not commenting on seemingly informed speculation its finance arm is about to be sold to Chinese conglomerate HNA Group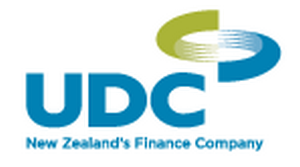 By David Hargreaves
ANZ in New Zealand is maintaining an official silence over seemingly informed speculation that its UDC Finance arm is about to be sold to China's HNA Group.
It has appeared likely since April this year that UDC was to be sold - though such a sale is clearly not being driven by the bank in this country, but rather at head office level in Australia. See here for UDC articles.
ANZ NZ CEO David Hisco told interest.co.nz in May that the plant, equipment and vehicle lender was not on the block. Rather, new ANZ group CEO Shayne Elliott was reviewing assets and capital allocation.
"People have jumped to the conclusion that we'll be offering UDC for sale. But at this point in time I'm not doing that. It's not on the market. We're not offering it around for sale, there's no sales process for it (UDC)," Hisco said in May.
But now The Australian Financial Review's influential Street Talk column - which is consistently leaked information by investment bankers from the inside of deals - has reported that HNA is in advanced discussions over UDC, and that the price tag could be around NZ$550 million.
AFR said that HNA, a conglomerate with operations in capital, tourism, aviation, logistics and eco-technology, had been on the "front foot" looking to gazump other interested parties including Macquarie Group. It was thought that the talks with ANZ now were to head off an anticipated sales process by Deutsche Bank.
HNA was apparently in the running for ANZ's Esanda car dealer finance business last year, but lost out - to Macquarie.
Interestingly, New Zealand's Heartland Bank stated in prepared remarks for its annual meeting last week that it remained interested in UDC, which suggests it was aware that a sales process was about to commence. Heartland quickly declared an interest in April when it was revealed - through the AFR as it happens - that ANZ was assessing options for UDC.
Heartland's chief executive Jeff Greenslade told shareholders that UDC "would be an ideal fit".
"However that acquisition potential is currently unclear. At this stage, all we know is that ANZ is reviewing its options for UDC and the market sentiment is that a decision is imminent. Obviously, if UDC is for sale, we would be an interested bidder, as we believe an acquisition complements our strategy and would provide a number of synergies."
The official line from an ANZ NZ spokesman today was: "We don't comment on market speculation. As we've said previously, ANZ is conducting a strategic review across various businesses, including UDC.  This review may result in a sale of UDC and if this does we'll let staff, customers and the market know."
UDC has already had it's credit ratings downgraded in the belief that it will be sold.
And while the ANZ in this country has always played down the possibility of a sale, it has seemed inevitable since the for-sale signs were effectively placed on the business earlier this year.