BNZ appoints new head of retail banking & marketing who the bank's CEO says has a 'strong track record of lifting customer satisfaction'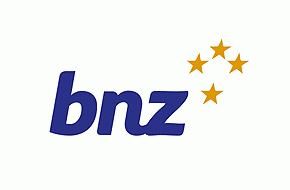 BNZ has named Paul Carter as its new director of retail banking and marketing.
Carter is currently executive general manager for wealth products at BNZ's parent National Australia Bank. He succeeds Craig Herbison who is leaving after five years at BNZ.
At NAB since 2008, Carter's previous roles include executive general manager for business operations and strategy, and corporate and institutional wealth. Before joining NAB Carter (pictured) worked for Citigroup Smith Barney and The Boston Consulting Group in Melbourne and New York. 
"Paul has the right blend of skills and leadership potential to lead this important division and a strong reputation for outstanding strategic insight and delivery" BNZ CEO Anthony Healy said.
"Paul has a very strong track record of lifting customer satisfaction. His experience in strategy and marketing at Boston Consulting combined with his work at NAB in integrating the retail and wealth divisions have honed his understanding of consumer banking and wealth needs," Healy added.
Roy Morgan's latest published monthly major bank customer satisfaction awards for New Zealand placed BNZ second, behind Kiwibank, in September. ASB was third, followed by ANZ, with Westpac fifth.
Carter, whose appointment is subject to Reserve Bank approval, is due to start at BNZ on February 1.
Separately, BNZ has also appointed Louis Hawke as an independent non-executive director, also effective from February. Hawke has worked for ANZ Australia, Westpac Banking Corporation, McKinsey & Company, and was an economist with the Australian Government's Department of the Prime Minister and Cabinet.
"He [Hawke] has a keen grasp of how consumer behaviour and technological advances are changing the face of banking," said BNZ Chairman Doug McKay.