Kiwibank's three shareholders coughing up a combined $247 mln after RBNZ ruled 2 bonds no longer meet regulatory capital rules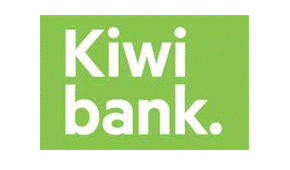 Kiwibank says its three shareholders will tip in a combined $247 million of capital following a recent preliminary decision by the Reserve Bank that two Kiwibank bond issues no longer count towards the bank's regulatory capital requirements.
"NZ Post, the NZ Super Fund and ACC will, through Kiwi Group Holdings Limited, subscribe for $247 million of common equity in Kiwibank, effective 10 April 2017, following a recent preliminary decision by the Reserve Bank of New Zealand regarding Kiwibank's convertible capital instruments," Kiwibank says.
"Shareholders will fund proportionate to their existing shareholdings, reflecting recent announcements by shareholders that Kiwibank's capital ratios will be maintained should the Reserve Bank determine that the convertible capital instruments are not fully compliant." 
"Kiwibank remains of the strong view that existing convertible capital instruments are compliant and is working with the Reserve Bank of New Zealand to resolve this matter," the state owned bank added.
A NZ Post spokesman said the $130.91 million it is contributing is being funded from cash reserves.
A Kiwibank spokesman said the bank has not been advised when a final decision may be made by the Reserve Bank on the capital validity of its two bond issues.
Retrospective action
Friday's announcement comes after Kiwibank announced on March 15 that the Reserve Bank had retrospectively decided two Kiwibank public bond issues, that serve as convertible capital instruments for the bank, "do not comply with certain requirements" in the Reserve Bank's capital adequacy rulebook. The two bond issues date from 2014 and 2015 and saw Kiwibank borrow a total of $250 million.
That announcement closely followed Kiwibank's decision not to proceed with the settlement of a proposed AU$175 million senior, unsecured bond issue that had been scheduled to settle on 15 March.
The Super Fund and ACC last year bought into Kiwibank in a $494 million deal taking 25% and 22% stakes, respectively. NZ Post retains the remaining 53%. Both the Super Fund and ACC confirmed to interest.co.nz last month that the Reserve Bank had confirmed the validity of the Kiwibank capital instruments now in question when they were doing due diligence on the bank last year.
A Reserve Bank spokesman has told interest.co.nz the regulator often reviews banks' capital, proactively or in response to new information. He wouldn't say when a final ruling on the two Kiwibank bonds might be made.
So what changed?
The Reserve Bank hasn't said why it changed its mind about the capital validity of the two Kiwibank bond issues. But here's Victoria University's Martien Lubberink with his take on what the issues may be in; Free rider problems & tax bills? The Kiwibank capital cock-up.
Meanwhile in a speech last month announcing plans for a review of bank regulatory capital, Grant Spencer, Reserve Bank Deputy Governor and Head of Financial Stability, said the review will consider the roles of the different tiers of capital and whether more emphasis should be placed on simpler and higher quality forms of capital.
"We are particularly interested in reviewing the role of convertible capital instruments and will give this some priority in the review," said Spencer.
Other NZ banks with convertible capital instruments on issue include ANZ, ASB, BNZ and Heartland Bank. You can see more on such securities here and here.