NZ-owned banks again rate top for satisfaction in Consumer banking survey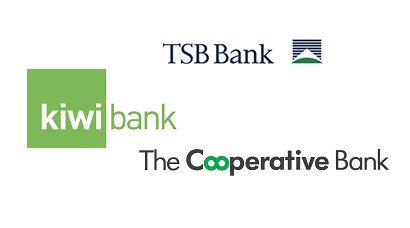 Local bank ownership again continues to keep the locals happy, according to the latest Consumer NZ Consumer NZ banking survey.
Consumer has given TSB Bank, The Co-operative Bank and Kiwibank 2017 People's Choice awards for banking.

TSB Bank had a particularly strong performance, Consumer said, with the top overall customer satisfaction result (87%). This is the second year running it has received the award. It was followed by first-time winners The Co-operative Bank (77%) and Kiwibank (71%).

People's Choice winners are established through analysis of Consumer NZ surveys. The banking survey was a nationally representative sample of 1085 New Zealanders aged 18 and over that asked respondents to rate their main bank.

A brand must be a standout performer for customer satisfaction to receive a People's Choice award.

Consumer NZ general manager – business Derek Bonnar said the local banks outperformed their Australian-owned rivals when it came to keeping customers happy.

"Our survey found these three New Zealand-owned banks were a step ahead when it came to customer satisfaction. Two-thirds of TSB Bank and Kiwibank customers rated doing business with a New Zealand-owned company as a key benefit. Local bank customers were also less likely to be paying monthly account fees – as a result, they were more likely to feel the bank's fees were reasonable," Bonnar said.

"It's unusual to have three winners in one category. However, all three deserve the recognition and we congratulate them on an outstanding achievement."

TSB Bank chief executive Kevin Murphy said he was thrilled with the result.

"We are delighted to again be awarded the Consumer NZ People's Choice award for Banking for a second year in a row. We were also pleased to have the highest customer satisfaction score of all the banks at 87%. Being recognised by the public for our exceptional customer service, amongst much larger competitors, tells us that our efforts to satisfy our customers remain a cut above the rest."

Kiwibank chief executive Paul Brock said the award endorses the need for New Zealand-owned banks to provide choice for consumers. He said it reinforces the need to never lose focus on customer service.
"Customer support, loyalty and satisfaction are the true measures of how successful the bank really is."

The Co-operative Bank general manager - marketing and online Grant Jennings was also delighted with the award.

"The Co-operative Bank is out to change banking for good and everything we do is focussed on delivering for our customers. Recognition by Consumer NZ is a sure sign we're doing just that."

Consumer NZ is an independent, not-for-profit organisation. Consumer says that winners of Consumer NZ endorsements and awards can license use of the awards for marketing and promotions. All revenue raised from the endorsement programme goes back into the research Consumer NZ does on behalf of all Kiwis.