Air has been coming out of the Auckland housing market balloon slowly which is good, ANZ NZ CEO David Hisco says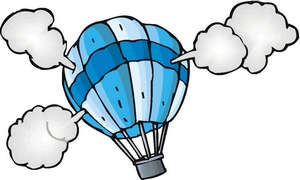 By Gareth Vaughan
Almost a year on from when he raised the alarm about the overheating Auckland housing market, ANZ New Zealand CEO David Hisco says things are now looking a bit better.
In a NZ Herald article last July, and a video interview with interest.co.nz, Hisco - the boss of NZ's biggest home lender - highlighted challenges being posed by high Auckland house prices.
Now Hisco says the home loan market is looking a "little bit easier" in Auckland, prices have flattened out, stock available has improved, investors have stepped back and first home buyers are getting a look in.
"So that's all sounding a little bit more normal," Hisco told interest.co.nz in an interview after ANZ NZ released its half-year financial results.
"The purpose of that [NZ Herald] article was twofold. One was just to say to people 'think carefully it's a good time to pay down debt when interest rates are low not borrow up to the hilt.' Two to make the point that all parties need to work together to navigate through that housing situation that we had, local councils, government and banks as well."
"I think where we're at now is a little better with investors out of the market due to the Reserve Bank [loan to value ratio] rule changes. Interest rates have gone up a little, and I think that has caused people to think more carefully about what they're doing. We're seeing more houses for sale in the market now in Auckland. And I think over time prices will flatten out as people realise that they might have to adjust their price expectations to get their property away," Hisco said.
"The way you always want things to happen is to let the air out of the balloon slowly, and it seems to be that's what has happened a little bit which is good."
The April QV House Price Index, out Wednesday, shows residential property values across the Auckland Region rose 10.7% year on year, the slowest annual growth rate since December 2014. Quarterly growth actually fell, by 0.4%. The average Auckland value came in at $1,043,830. When adjusted for inflation values rose 8.4% over the April year, and are 59.4% above the 2007 peak.
The details below, about ANZ NZ's home loan portfolio, were disclosed in parent the ANZ Banking Group's interim results.
New Zealand mortgages, portfolio overview1
1) NZ geography.
2) Average LVR at origination (not weighted by balance)
3) Average dynamic LVR at March 2017 (not weighted by balance)
4) Source for NZ: RBNZ as at February 2017
5) Excludes revolving credit facilities
The charts below also come from the ANZ group.
4) Dynamic basis, as of March 2017.
3) CoreLogic, stock (number) of mortgage registrations. Top 3 peer banks are ASB, Westpac and BNZ, as of March 2017.
*This article was first published in our email for paying subscribers early on Wednesday morning. See here for more details and how to subscribe.