TSB's updating its brand for the first time in over 25 years and will be rolling out the new logos over the next year - and losing the 'bank' in its title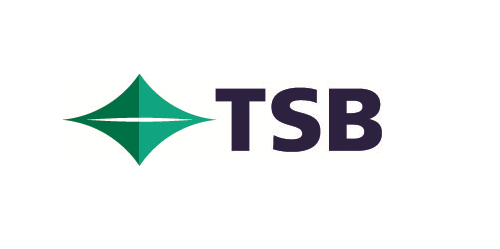 TSB says it will be rolling out its new logo (seen at right) and branding - officially unveiled this week - during the course of the next year, although eight of its 25 branches will be displaying the new livery immediately.
The last time revisited its branding was as long ago as 1989.
TSB for commercial reasons is not disclosing how much the rebranding project is costing, but anticipates the cost of this project will be recovered through increased business in the future. 
As well as dropping the 'Bank' name from its title, TSB is also demonstrating its move away from the pure Taranaki savings bank it once was to a more nationally-focused operation.
The new logo, developed by Cato Brand Partners out of Wellington, keeps a mountain motif but loses the more obvious Mt Taranaki appearance of the old logo (at left).
TSB says the decision to rebrand was led by customer feedback, "which indicated our brand was no longer a reflection of our current business or our growth objectives".
"We have changed and developed a lot over the few decades so it was time to reposition TSB as a national brand that appeals to all New Zealanders and reflects our growth aspirations," the company said. 
The new colours are "deep indigo, rich green and vibrant mint".
TSB said there were no plans to update the interior of its branches in conjunction with the new logo and colours at the moment.
"It may be a consideration in the future. We are currently reviewing the layout and design of our branches."
TSB chief executive Kevin Murphy said that over the past "several decades" TSB Bank had grown from a local Taranaki bank to the sixth largest bank in New Zealand with branches nationwide.
"We recognised that our company and customer needs were changing and it was time to make sure our brand was still relevant."
Murphy said since 2010, TSB's funds had grown from $4 billion to $6 billion, with its customer base growing by 6% in the last year. The bank's national growth was also reflected in its credit book growing by 16.9% since 2016 with significant growth in Auckland, Hamilton and Tauranga.
Half of TSB's 25 branches are located outside of Taranaki, including five in Auckland. The rest of the branches are located in Wellington, Tauranga, Hamilton, Hastings, Napier, Palmerston North, Christchurch, and Nelson.
As well as eight of the branches already sporting the new brand, it is 'live' across TSB's website, ATMs and Mobile and Online Banking. The rest of the branches will be updated during the next 12 months.
TSB's general manager marketing Brent Woodhead said the rebrand was centred around research into "what New Zealanders thought about us and what they wanted from us as a bank".
"The findings showed us it was time to change our brand to reflect what we stand for and position us as a bank for all New Zealanders."
As part of its comprehensive brand research programme, TSB spoke to over 3,000 New Zealanders, half of these were TSB customers and the other half were representative of the population. TSB said customer research "clearly showed" that being 100% New Zealand owned and operated was important to TSB customers.
Murphy said: "In our research, 67% of customers stated that it was one of the reasons they banked with us. Connecting with, and providing excellent Kiwi service to, our customers is still at the heart of our new identity. We recognise that life changes and we want to show that no matter what our customers are going through, we're there to listen, understand and work with them to achieve the best outcome."
Murphy (left) and Woodhead with the new TSB logo