CBA executive and Kiwi Vittoria Shortt to succeed Barbara Chapman as ASB's CEO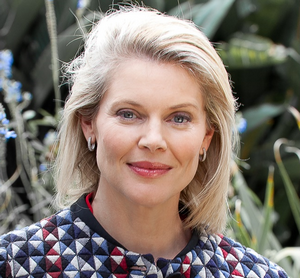 ASB has gone with a like for like replacement in the naming of its new CEO.
The bank has announced Vittoria Shortt will succeed Barbara Chapman. Like Chapman before her, Shortt is a New Zealander joining from ASB's parent Commonwealth Bank of Australia (CBA) and has a marketing background.
Shortt is currently CBA's group executive for marketing and strategy. At CBA since 2002, Shortt has also been chief marketing officer, and chief executive of retail at CBA subsidiary BankWest. Shortt has a Bachelor of Management Studies, Accounting and Finance from the University of Waikato, according to her LinkedIn profile.
Shortt will succeed Chapman in early February. Chapman has been CEO since April 2011. Like Shortt, Chapman returned from CBA in Australia to take ASB's helm, having been group executive for HR and group services, including marketing.
Prior to moving to Sydney to work for CBA, Chapman had a lengthy career at ASB and was prominently involved in the bank's marketing. She succeeded Charles Pink as ASB's CEO. Pink was fired after less than two years in the job. Following ASB insiders Ralph Norris and Hugh Burrett as CEO, Pink was something of a square peg trying to fit into a round hole at ASB. A British banker who joined ASB from the Barbados-based FirstCaribbean International Bank, Pink had also worked for Barclays. 
Thus in Shortt ASB's board is going with a known quantity, and someone who has already had a stint on ASB's board and thus will have a good understanding of the bank.
"The Board conducted an extensive search to identify the person most capable of leading ASB and building on the considerable momentum we have achieved under Barbara's leadership over the past seven years," ASB chairman Gavin Walker said.
"Vittoria is an accomplished, values-driven leader with an outstanding record of profitably growing businesses, delivering innovative solutions and managing complex business units," said Walker.
Meanwhile Shortt said she's "very excited" to be returning home with her family to lead ASB.
During Chapman's tenure at ASB the bank has continued broadening from its Auckland Savings Bank roots, growing strongly in rural, corporate and business lending. The bank posted annual profit of more than $1 billion for the first time this year.