ASB June year net profit after tax surges 17% to NZ$1.069 billion. Parent CBA puts NZ life insurance business Sovereign on the block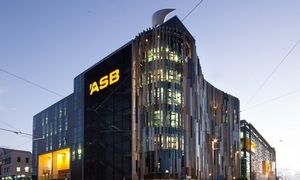 ASB has posted annual profit of more than $1 billion for the first time.
ASB's June year net profit after tax rose $156 million, or 17%, to $1.069 billion from $913 million last year.
The profit increase came as total operating income gained $160 million, or 7%, to $2.4 billion, outstripping $8 million, or 1%, growth in expenses to $834 million. Loan impairments dropped  $61 million, or 47%, to $69 million. Net interest income was up $89 million, or 5%, to $1.9 billion.
Its the seventh consecutive year ASB has posted record annual profit. The bank's cash net profit after tax, the measure it prefers to highlight, rose 13% to $1.033 billion.
"Over the past year, we have remained focused on delivering sustainable, diversified balance sheet growth across our key customer portfolios. All our business units performed well and we continue to experience sustained momentum, despite some external headwinds and a rapidly evolving financial services market," ASB CEO Barbara Chapman said.
"Home loans increased by 7% against the prior year while business, commercial and rural lending grew by 11%. This contributed to an increase in total customer lending of 8% on the previous financial year. At the same time, customer deposits grew by 6% in a highly competitive market for bank deposits."
Sovereign up for sale
Meanwhile, parent Commonwealth Bank of Australia (CBA) says its New Zealand life insurance business, Sovereign, is on the block.
"We are in discussions with third parties in relation to their potential interest in our life insurance businesses in Australia and New Zealand. The outcome of those discussions is uncertain. While the discussions may lead to the divestment of those businesses, we will also consider a full range of alternatives, including retaining the businesses, reinsurance arrangements or other strategic options."
CBA describes CommInsure in Australia and Sovereign as "strong businesses with scale, expertise, competitive products and access to attractive distribution channels."
Sovereign's June year cash net profit after tax was down $3 million to $102 million.
Net interest margin down, dividend more than doubles
ASB's net interest margin fell 15 basis points year-on-year to 2.18%, which Chapman blamed on increased funding costs and costs associated with customers breaking fixed rate loans.The bank's cost to income ratio dropped 140 basis points to 35.8%. The drop in loan impairments was attributed to reduced provisioning required for loans to dairy farmers as the outlook for the dairy sector improves.
Meanwhile, ASB paid annual ordinary dividends of $450 million, more than double last year's $200 million.
ASB's "other banking income" rose 5% to $404 million boasted by higher card income. Funds management income rose 14% to $97 million.
The figures below are for ASB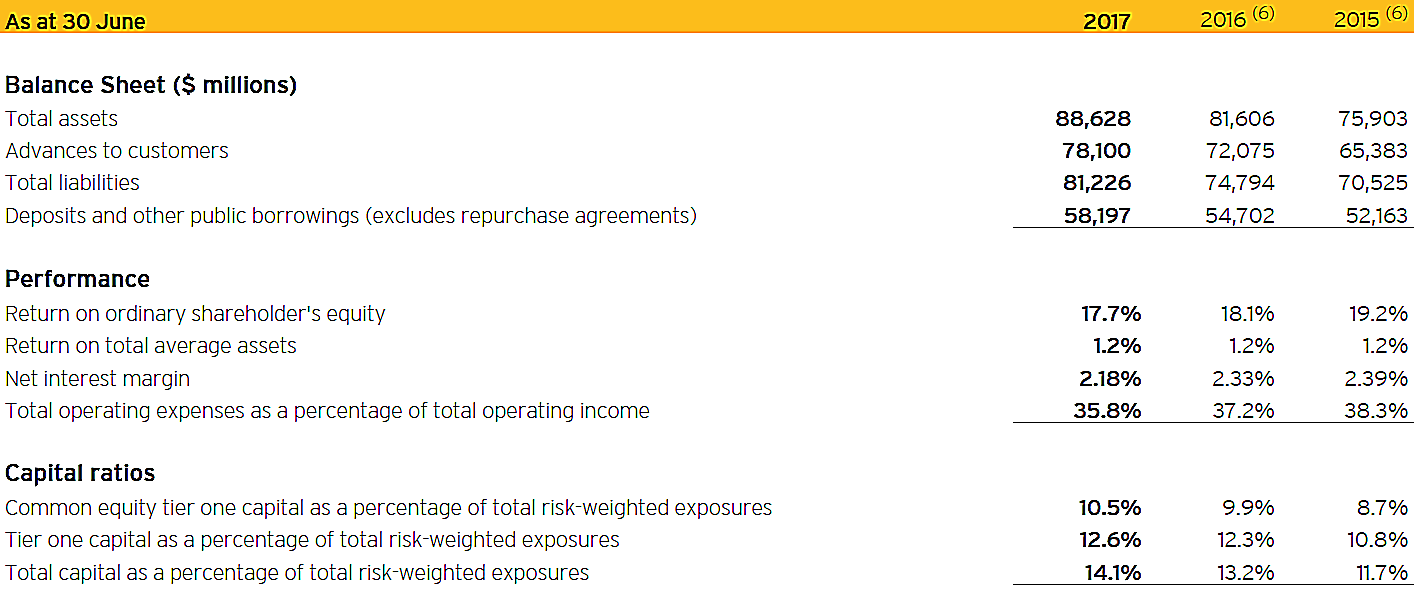 CBA posted a 5% rise in cash net profit after tax to A$9.9 billion. Its dividend per share was up A9 cents to A$4.29, equivalent to 75% of cash profit. CBA's net interest margin fell three basis points to 2.11%, and its cost to income ratio fell 60 basis points to 41.8%.
| | | |
| --- | --- | --- |
|  Year |   ASB net profit after tax |  Ordinary dividend paid |
|  2017 | $1.069 billion | $450 million |
|  2016 |  $913 million |  $200 million |
|  2015 |  $859 million |  $1.140 billion  |
|  2014 |  $806 million | $400 million |
|  2013 |  $705 million  |  $90 million |
|  2012 | $685 million |  $500 million |
|  2011 |  $568 million  |  $280 million |
|  2010 | $236 million |  $160 million   |
|  2009 |  $425 million | $180 million |