Department of Internal Affairs issues formal anti-money laundering warning to company service provider operating through virtual office in downtown Auckland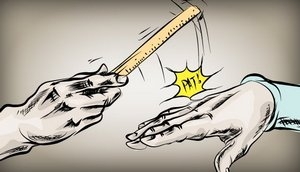 The Department of Internal Affairs (DIA) has issued a formal warning under the Anti-Money Laundering and Countering Financing of Terrorism Act (AML/CFT Act) to ECS Limited, a company service provider operating via a serviced virtual office in downtown Auckland.
In May interest.co.nz wrote about ECS Ltd noting it was providing services to four questionable New Zealand registered, but seemingly overseas operating financial service providers from the Regus Business Centre in Auckland's Zurich House, four floors above the Serious Fraud Office. We also reported that the four financial service providers all had Gold Coast woman Taya Burnett, who appeared to be the partner or wife of notorious shell company peddler Ian Taylor - of SP Trading fame - as their required NZ or Australian domiciled director.
The DIA says it undertook a visit to ECS Ltd on June 8, a desk-based review of the company's written AML/CFT procedures, and a further on-site inspection on August 23.
"These supervisory engagements identified that ECS Limited had failed to establish, implement and maintain an adequate AML/CFT programme. In particular ECS Limited had failed to conduct customer due diligence as required, failed to adequately monitor accounts and transactions, and failed to keep adequate records in accordance with the AML/CFT Act," DIA says.
"The Department required ECS Ltd to take immediate action to rectify all areas where it was non-compliant with its AML/CFT obligations. It will continue to monitor ECS Limited and consider further enforcement action if it engages in conduct that does not comply with the AML/CFT Act."
Formal warnings are issued when a supervisory agency such as DIA, tasked with overseeing trust and company service providers for compliance with the AML/CFT Act, has reasonable grounds to believe a reporting entity has engaged in conduct that constitutes a civil liability act. DIA says potential civil or criminal action could result in;
• Civil penalties of up to $200,000 in the case of an individual, and $2 million, in the case of a body corporate; and
• Criminal penalties of imprisonment for up to two years or a fine of up to $300,000, in the case of an individual, and $5 million in the case of a body corporate.
Companies Office records show ECS Ltd's sole director and shareholder as Denis Petrov. He provides a Gold Coast address. The company was registered on January 24 this year. Petrov's LinkedIn profile says he provides incorporation and secretarial services in the Asia-Pacific, and works for Tak Chau Loi Group in Hong Kong. 
As reported by interest.co.nz last month, the four financial service provider clients of ECS Ltd - Etana Custody, Profit Cinda Group, Skyline Market and Centillion General Holding - were deregistered from NZ's problematic Financial Service Providers Register by the Companies Office in July. However, three of the four - plus ECS Ltd - remain as NZ registered companies. Centillion General Holding has been deregistered as a NZ company.
Here's the DIA's full announcement.
Also see: It's time to end the madness, and 'That sounds like the sort of conclusion someone who believes in the Tooth Fairy would draw', plus The 83 countries where NZ's FSPR has left its mark & not in a good way.