Registrar of Companies Ross van der Schyff boots company service provider that received official AML warning, and some of its clients, off the Companies Register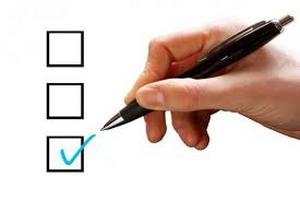 By Gareth Vaughan
Registrar of Companies Ross van der Schyff has removed ECS Limited, a company service provider whose address is a virtual office in downtown Auckland and which received an official warning under the anti-money laundering law in December, from New Zealand's Companies Register.
Alongside ECS Ltd, van der Schyff has also booted off ECS clients Centillion General Trust Management Ltd, Profit Cinda Mangement Ltd and Skyline Trustee Management Ltd.
This move comes after ECS Ltd and its clients came to light in an interest.co.nz article published on May 2 last year. 
The article pointed out that ECS Ltd was apparently providing services to clients including four questionable New Zealand registered, but seemingly overseas operating financial service providers from the Regus Business Centre in Auckland's Zurich House. We also reported that the client companies had Gold Coast woman Taya Burnett, who appeared to be the partner or wife of notorious shell company peddler Ian Taylor - of SP Trading fame - as their required NZ or Australian domiciled director. ECS Ltd's director and shareholder, who gave a Gold Coast address but whose LinkedIn profile said he was in China, is Denis Petrov, another Taylor associate.
(Van der Schyff had the financial service providers -  Etana Custody, Profit Cinda Group, Skyline Market and Centillion General Holding - kicked off the Financial Service Providers Register last July).
Then on December 19, the Department of Internal Affairs (DIA) issued a formal warning under the Anti-Money Laundering and Countering Financing of Terrorism Act (AML/CFT) to ECS Ltd. The warning came after DIA staff visited ECS Ltd on June 8 (at the Regus Business Centre), did a desk-based review of the company's written AML/CFT procedures, and made a further on-site inspection on August 23.
Regus offers office space and virtual office services including a business address, mail handling, telephone answering and free business lounge access. The point is it's not a permanent headquarters for a company. Rather, it provides a service and the customers don't need to be in the house, so to speak, to receive the service.
The Ministry of Business, Innovation and Employment's Companies Office staff also paid the Regus Business Centre a visit. After this van der Schyff decided there were "reasonable grounds to believe the companies were no longer carrying on business and that there was no proper reason for them to continue in existence."
Thus notice of the Registrar's intention to remove the companies was published on December 14, and the companies were removed from the Companies Register on January 24 once the period for objections to removal had expired, a MBIE spokesman says.
Asked whether the conclusion drawn was that these companies weren't carrying on business from the Regus Business Centre's serviced office facilities visited by Companies Office staff, or that they weren't carrying on businesses from anywhere at all, here's what the spokesman said.
"The team found these companies were not carrying on business from the registered office address, as listed on the register [the Regus Business Centre] that they visited, as they had no physical presence and were not holding the required books and records at the address."
So for the Companies Office that's job done. Box ticked. Whatever these companies may have been doing, or be doing, from overseas - under the New Zealand flag - remains unknown.
The question for me is this; Why did the Companies Office register companies with no real links to New Zealand in the first place? See more here in my open letter to Commerce and Consumer Affairs Minister Kris Faafoi.
*This article was first published in our email for paying subscribers. See here for more details and how to subscribe.