Finance Minister Grant Robertson says Labour & Greens working on new sustainable development indicators ahead of first 'Wellbeing Budget' next year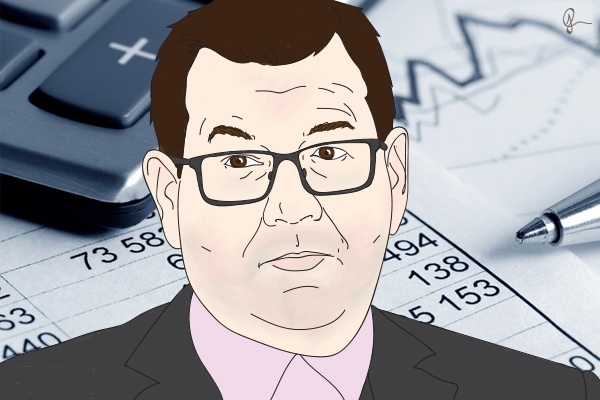 Finance Minister Grant Robertson says next year's Budget will be New Zealand's first ever "Wellbeing Budget" as the Government moves beyond simple measures of economic success such as GDP as it strives for increased productivity.
In a speech entitled The Future of Work: Adaptability, Resilience, and Inclusion to The Productivity Hub in Wellington, Robertson said the Labour Party is working with Confidence and Supply partner, the Green Party, on new sustainable development indicators. These, he says, will "paint a fuller picture" of how well off people are and how the Government can focus its resources best.
"I have also instructed the Treasury to accelerate their work on the Living Standards Framework, which measures the impact of policies on four capitals: Human, Social, Natural, and Financial/Physical. I intend to use this framework to inform the Budget process for Budget 2019, making it our first ever Wellbeing Budget," Robertson says.
"By placing wellbeing at the heart of what we do, we will be able to measure the extent to which our policies and investments are making real improvements to peoples' lives."
Additionally, he says, improving productivity is key to improving wellbeing.
"By producing more from every hour worked, businesses become more profitable, incomes rise, and workers' wellbeing rises as time is freed up and purchasing power rises. The challenge is, how we achieve this?"
"If we look at Germany as an example, union members often sit on company boards as part of the decision-making process, ensuring that employee wellbeing is considered alongside high-level corporate profit and financial targets. It is unsurprising then that German workers on average worked the fewest hours annually in 2016 of all OECD countries, with New Zealand workers on average doing 400 more hours every year," Robertson says.
"This is possible because Germany's workers are also some of the most productive in the world. I want to see New Zealand reach a point where we are able to work 400 fewer hours a year while producing more than we do today. For us to get there we need to make the advances in productivity we have been discussing today. Technological improvements will play a huge role in this."
The Government's focus on improving wellbeing requires a different approach and different measures of success, adds Robertson.
"We want to take a broader view of success and move beyond simple measures such as GDP, which, while an important measure of economic output, does not tell the full story of peoples' wellbeing."
"I want us to re-write our productivity story, so that New Zealand becomes a leading example of a sustainable and productive economy in which everyone gets a share of economic success."
"We have a long way to go, but this Government is committed to tackling the long-term challenges that this country has faced for many years," Robertson says.