Steve Jurkovich, who oversaw strong growth of ASB's rural and corporate lending, to succeed Paul Brock as new Kiwibank CEO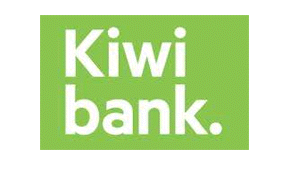 Kiwibank has appointed former ASB executive Steve Jurkovich as its new CEO.
Jurkovich, who headed up ASB's corporate, commercial and rural banking during a period of rapid growth, starts at Kiwibank - in Wellington - on July 30. He succeeds CEO Paul Brock who left after seven years at the helm late last year. Currently Kiwibank's general manager of sales and service, Mark Stephen, is acting CEO. Jurkovich left ASB earlier this week.
Jurkovich will also be CEO of Kiwi Group Holdings Limited, the holding company of Kiwibank, Kiwi Wealth Management, The New Zealand Home Loan Company, Kiwi Insurance and Kiwi Capital Funding.
Kiwibank chairwoman Susan Macken says the state owned bank undertook a global search for a new CEO, focusing on finding someone with the experience, skills and capability to lead Kiwibank in a highly regulated, increasingly digital and fast-changing world.
"Our new CEO has extensive experience right across the banking industry, and what most impressed me is his focus on customers. He has demonstrated a deep understanding of the future of banking and a passion for doing what's right for customers," says Macken.
For his part Jurkovich (pictured) says he wants to work for a bank that respects and reflects that New Zealand is an increasingly diverse country with big ambitions.
"Kiwibank has an incredible brand that resonates with all New Zealanders and it's a real privilege to be asked to guard and increase the reach of that brand. If we look at the revelations from Australia's Royal Commission into Financial Services, we see a disappointingly low public perception of financial services there. But on this side of the Tasman New Zealanders should be pleased we have a higher level of scrutiny on our banking practices, and arguably a healthier industry culture too," Jurkovich says.
Jurkovich was most recently executive general manager of business banking at ASB, and prior to that he was executive general manager of ASB's corporate, commercial and rural banking. In the latter role Jurkovich oversaw a period of strong lending growth by, as he put it, supporting ambitious customers.
A New Zealander, Jurkovich graduated from Otago University with a Bachelor of Law, and completed his MBA at the University of Sydney. He is married, with two daughters. Here's a video interview we did with Jurkovich four years ago.
Brock left after Kiwibank took a big impairment from dumping its CoreMod core banking system upgrade. The bank's annual results announcement last August disclosed a $90 million, or $65 million after tax, impairment from the CoreMod project. Then late last year a Kiwibank spokesman told interest.co.nz an additional $11 million hit recorded during the 2017 September quarter was the final impairment from the project, bringing the total pre-tax cost to $101 million. 
The decision to cull the big IT project came after the NZ Super Fund and ACC bought into Kiwibank, taking a combined 47% stake. NZ Post holds the remaining 53%.
In February Kiwibank said its unaudited net profit after tax fell $21 million to $42 million in the six months to December 2017 from $63 million in the same period of the previous year.