Ministers Robertson & Faafoi say they will meet with the RBNZ & FMA regularly as their work programme on financial services sector conduct and operations develops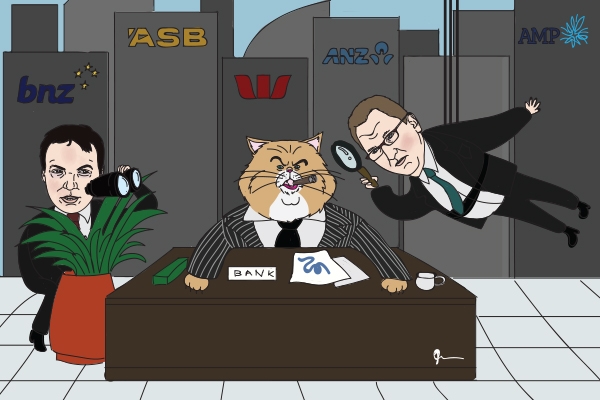 Finance Minister Grant Robertson and Commerce and Consumer Affairs Minister Kris Faafoi will meet with the Reserve Bank of New Zealand (RBNZ) and Financial Markets Authority (FMA) regularly to discuss the conduct and operations of financial institutions.
In a statement issued late on Tuesday, Robertson said he and Faafoi had met with the RBNZ and FMA to discuss the regulators' review of the conduct and operations of the financial sector off the back of damning revelations in the Australian Royal Commission.
"We have seen no evidence to date of the systemic problems that prompted the Australian inquiry but we are happy the FMA and RBNZ have a continuing programme of work," Faafoi was quoted saying.
"We are watching the situation closely as New Zealanders need continued reassurance that what we have seen uncovered in Australia does not happen here," Robertson said.
"I am encouraged by the process they are undertaking in asking for assurances and evidence, and I reiterated that this is a matter I regard to be of serious importance for New Zealanders. We have agreed to meet with the RBNZ and FMA on a regular basis as their work programme develops," added Robertson.
The Ministers noted work is underway to strengthen the legislative and regulatory environment banks and financial services providers operate in. This includes the Financial Services Legislation Amendment Bill, Insurance Contract Law Review and a Review of the Credit Contracts and Consumer Finance Act. 
"All of these are designed to make conduct and practices more transparent and ensure protection for New Zealand consumers who are borrowing from banks and lenders," Faafoi said.
RBNZ Governor Adrian Orr and FMA CEO Rob Everett will appear before Parliament's Finance and Expenditure Committee at 2pm on Wednesday to "inform" the Committee about "their understanding of the implications for New Zealand of the Australian Royal Commission and the work programme they are undertaking," the Ministers said. Michael Wood, Chairman of the Committee, has also suggested bank bosses could separately be brought before the Committee.