Despite the revelations from Australia's Financial Services Royal Commission going from bad to worse, don't expect the local offshoots of Australia's big banks to face the same scrutiny in NZ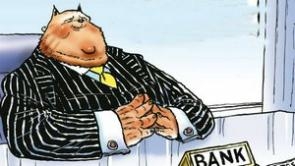 By Gareth Vaughan
Australia's Financial Services Royal Commission claimed a major scalp last week with the resignation of AMP's CEO Craig Meller.
Meller resigned after the Royal Commission heard AMP lied to the Australian Securities and Investments Commission (ASIC) for nearly a decade to cover its practice of charging customers for advice that was never delivered. Fraud, bribery, false documentation, failure to verify customer income, not assessing expenses, failure of internal controls, and failure to report misconduct to the ASIC has been exposed by the Royal Commission to date.
Other ugly headlines emerging from the Royal Commission hearings have included;
1) The financial planning business of ASB's parent Commonwealth Bank of Australia (CBA) continued charging fees to customers they knew had died.
2) Westpac board documents show a review by PwC last year found only one out of 10 lending controls required by the Australian Prudential Regulation Authority (APRA) were operating effectively.
3) Allegations of a cash-for-loans bribery ring at some National Australia Bank (NAB) branches. NAB is BNZ's parent.
4) ANZ ignored repeated requests from ASIC to compensate thousands of customers inappropriately sold savings account loans.
Additionally banking analysts and economists at UBS are suggesting the Royal Commission could lead to Australia's Minsky moment. That's because of a spotlight being shone on irresponsible lending, meaning banks may have to undertake heightened assessments of customers' borrowing capabilities, with this resulting in a sharp decline in borrowing capacity. Named after economist Hyman Minsky, a Minsky moment sees a sudden major collapse of asset values sparked by debt pressures.
'Sobering for the entire industry' so what about NZ?
Australian Banking Association CEO Anna Bligh described the Royal Commission hearings as sobering for the entire industry as the Federal Government moved to strengthen criminal and civil penalties for corporate misconduct and boost ASIC's powers to protect consumers from corporate and financial misconduct.
So what are we to make of all this over the ditch here in the Shaky Isles? The companies at the centre of the Royal Commission are familiar names, either operating here or having subsidiaries - as in the case of the four big banks - who dominate NZ's banking market.
Of course it can be argued that such a big industry, that employs tens of thousands of people and moves billions of dollars annually, will have a few rotten apples in the barrel. But the Royal Commission has been a long time coming following a series of scandals in Australian banking over recent years. For example, there've been several in the financial advice area, ASIC cases over alleged manipulation of Australia's primary interest rate benchmark, and there's also APRA's independent prudential inquiry into CBA following AUSTRAC, Australia's anti-money laundering regulator, initiating civil penalty court proceedings against CBA for "serious and systemic non-compliance with the Anti-Money Laundering and Counter-Terrorism Financing Act 2006."
The Australian financial services sector, notably through APRA and ASIC, is overseen by a more proactive regulatory regime than NZ, where the Reserve Bank's idiosyncratic, light-handed regulatory approach was again highlighted by the International Monetary Fund last week. The Financial Markets Authority (FMA) is NZ's conduct regulator, with a spokesman having the following to say; "We are in close contact with ASIC and are monitoring developments at the Royal Commission closely. We are engaging with all the businesses involved to discuss the implications for their New Zealand operations."
For AMP NZ's part, a spokesman said; "In New Zealand, we operate within a different regulatory and governance framework [from Australia], with different operating and distribution models. We do not have the same Buyer of Last Resort (BOLR) contractual model in New Zealand - which is a core focus of many of the current issues being examined. We continue to maintain an open and transparent relationship with New Zealand regulators – the FMA and RBNZ."
'Our banking culture's different'
In NZ we certainly haven't seen the volume or scale of scandals in the financial services sector as witnessed in Australia. Is this because we're a smaller country, they're simply not happening here, or they are but not in significant enough scale to come out?
That said, we certainly haven't been free of misconduct in the financial services sector. For example, there was the marketing, promotion and sale of complex interest rate swaps to rural customers in the back half of last decade, which eventually saw ANZ, ASB and Westpac customers compensated to the tune of $23.67 million. There was also the ANZ-ING frozen funds scandal that saw investors receive $45 million compensation after Commerce Commission intervention. And the FMA has also ticked off banks for not putting customers first with KiwiSaver.
NZ First leader Winston Peters was pushing for an Australian style inquiry into banking here in NZ before last year's election. However, this failed to make it into the coalition agreement. And Commerce and Consumer Affairs Minister Kris Faafoi told interest.co.nz on Friday afternoon that he sees no need for a Royal Commission in NZ, believing the culture in the financial services sector here differs to Australia, - i.e. it's better. Faafoi's is a view also expressed by new Reserve Bank Governor Adrian Orr in an interview with TVNZ on Sunday.
So for those of us watching on from NZ, either sit back and enjoy, or cringe, at the show beaming in from the West Island.
Meanwhile, courtesy of Bloomberg...
*This article was first published in our email for paying subscribers. See here for more details and how to subscribe.