ASB is expecting the hikes to the minimum wage, wide fair pay agreements and collective bargaining will see the end of years of sluggish wage growth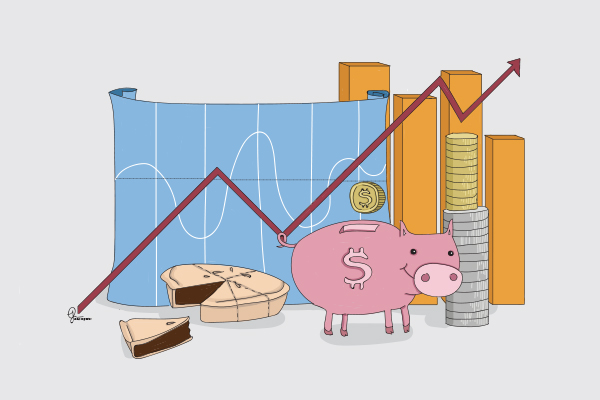 The raising of the minimum wage to $20 an hour in three years' time could mark the end of years of sluggish wage increases for Kiwi workers, says ASB.
The proposed imposition of industry-wide fair pay agreements by the Government, as well as moves towards collective bargaining, could also help workers bring home more pay, the bank says.
But businesses remain cautious as to the impact of these policies on firms overall costs.
One of ASB's senior economists, Mark Smith, is forecasting that the combination of these things could add up to 1% to wage inflation per year.
The Government has promised to raise the minimum wage, currently at $16.50 an hour, to $20 by 2021. This is an increase of 25% since 2017 levels.
Coupled with the $2 billion pay equity settlement for 55,000 care and support workers, announced last year, and the $104 million settlement for midwives announced in the 2018 Budget, Smith is expecting employees in all sectors to benefit.
"It's tilting the balance from more towards the employer, to more towards the employee."
This will come as good news to Kiwi workers who have experienced years of low wage growth, despite a resilient economy.
Statistics New Zealand data reveal almost 50% of salary and wages showed no annual increases over the last year, with 17% showing annual increases of 2% or less.
There are a number of reasons for this, Smith says.
These include a slowdown in labour productivity growth, a more digitally integrated economy and low consumer price index (CPI) inflation.
"What you're getting now is an increasingly grumpy Labour force, we have had pretty strong economic growth over the last few years and workers really want to know 'where is my pay off?'"
He says the wage increases for people at the bottom of the labour market will filter through to the rest of the market.
Last week's NZIER Quarterly Survey of Business Opinion (QSBO) revealed that businesses remain worried about the impact of the minimum wage hike on their profitability levels.
ANZ's business confidence figures tell a similar story.
An overall increase in wages would also see CPI inflation tick up as well.
Smith says the Government's moves on wages would see between 0.3% and 0.7% added to consumer price inflation (CPI) through to the middle of 2022.
New Zealand's headline inflation has been below its 2% target for every quarter, bar one, since 2011.