ANZ's Business Confidence Survey has registered yet another drop, with now 50% of all businesses surveyed expecting a deterioration in business conditions, dollar falls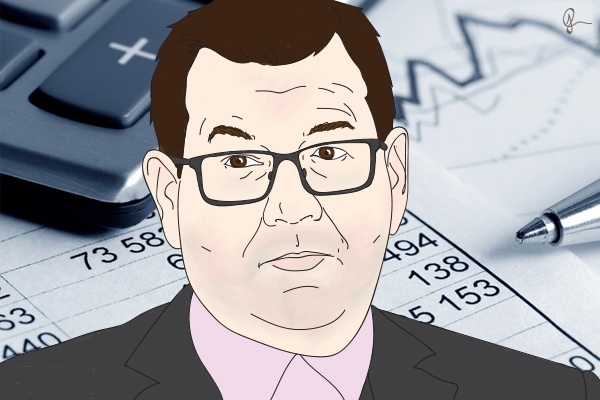 Minister of Finance Grant Robertson is "unsurprised" by yet another fall in business confidence but says firms should be paying attention to the "real economy."
But the Opposition is slamming the Government, saying its economic management "is in disarray."
Figures from ANZ show half of all businesses surveyed are expecting general business conditions to deteriorate in the year ahead, up five points from last month's study.
Firms' perceptions of their own prospects, which ANZ says is a "much better gauge of actual economic outcomes, is unchanged at 4% expecting an improvement.
But this is well below the long-term average of 27%.
The kiwi dollar fell almost half a cent against the greenback following the data being released. 
Finance Minister Grant Robertson says he remains "unsurprised by these results" but repeats that data emerging from the "real economy continues to show that things are in good shape."
He points to a strong surplus, low unemployment, GDP growth forecast to average at roughly 3% and strong company earnings.
But National Leader Simon Bridges says the results of the survey are concerning.
"Confidence worsened in all sectors apart from construction, which is still at negative 50 points. And ANZ says the issues in the construction sector are starting to cause stress in other industries.
"These surveys show more than just sentiment. The intentions of businesses have real impacts on New Zealanders."
ANZ Chief Economist Sharon Zollner says the economy is delicately placed.
"But it seems increasingly inevitable that wariness amongst firms will have real impacts, in the near term at least, as investment and employment decisions are deferred."
Investment intentions a concern
She says investment intentions from the survey provide a very good, although not perfect, directional signal for GDP growth.
"In August, a net 5% of firms reported they intend to reduce investment (down 6 points). If this weakness is sustained, it will not bode well for GDP growth heading into the end of the year."
This is the lowest level the survey has recorded for investment intentions since 2009.
Although there are still a number of economic headwinds for the country, firms have real concerns about industrial relations policy, minimum wage hikes and costs more generally – and particularly about their ability to pass on higher costs and maintain profitability.
Robertson reiterated the message from Westpac chair David McLean that business should not talk itself into a slump.
McLean made the comments before Prime Minister Jacinda Ardern spoke to business people on Monday where she attempted to soothe concerns over falling confidence levels.
Robertson says: "We have an active programme of engagement with business that's about relationships. This was enhanced this week by the formation of the PM's Business Advisory Council, to be chaired by Air New Zealand CEO Christopher Luxon."
ANZ's survey did not capture the Prime Minister's speech on Monday.