GDP figures out next week widely expected to show an annual economic growth rate below 3% for the first time since late 2014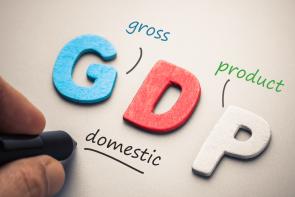 Figures due out next week are widely expected to show New Zealand's annual economic growth rate dipping below 3% for the first time since late 2014.
The GDP figures for the December 2018 quarter due to be released by Statistics New Zealand next Thursday (March 21) are likely to disappoint the Reserve Bank, which was forecasting a quarterly growth figure of 0.8%.
A fairly mixed range of outcomes from various component parts of the GDP figures appears to have led to a fairly diverse view among economists of where the final GDP figures may come out.
Westpac economists have a fairly downbeat view of the likely result, forecasting just 0.3%, which if it was the outcome would drag the GDP figure for calendar year 2018 to just 2.7%, down from 3.1% in full-year 2017 and the peak in this economic cycle of 3.9% in calendar year 2016.
"Our forecast of GDP growth looks to be at the low end of the range of market forecasts, and is substantially less than the 0.8% rise that the Reserve Bank forecast in its February Monetary Policy Statement (which we noted at the time was too optimistic)," Westpac senior economist Michael Gordon said.
"The next Official Cash Rate review on 27 March, shortly after the GDP figures, will have to acknowledge that the balance of developments since February has been to the downside."
Gordon said, however, that while economic growth slowed by more than Westpac expected over the second half of 2018, "we're still of the view that momentum will pick up over 2019, supported by higher government spending, a strong pipeline of construction work, and a lift in labour incomes".
"It's also worth highlighting that while both New Zealand and Australia recorded similarly weak growth figures over the second half of last year, the reasons for their respective slowdown are quite different. Falling house prices in Australia have weighed on household spending and homebuilding, and could have a prolonged impact on activity. In contrast, retailing and construction were the star performers of the New Zealand economy in the December quarter, and we see scope for further growth over this year."
BNZ senior economist Craig Ebert said BNZ had trimmed their forecast for the quarterly GDP figures last week, and were now picking 0.5%.
"This is a downgrade from the 0.7% we were sitting with at this time last week, the consequence of last week's GDP "partials" proving a bit patchy.
"Sure, there was upbeat news on building activity. However, wholesaling was flat in the December quarter, and manufacturing output appears to have contracted a bit."
Ebert said 0.5% growth would "obviously" be lower than the RBNZ's 0.8% estimate and  this would "not be a good look in the current climate".
"It's worth noting that the RBNZ anticipate 0.8% growth for Q1 2019 GDP also, as well as 0.7% for Q2," he said.
More RBNZ disappointment
"While this is possible, it is set for disappointment too, in our view."
ANZ economists are picking a 0.6% quarterly GDP figure.
ANZ chief economist Sharon Zollner and economist Miles Workman said they expect the economy grew "moderately" in in the fourth quarter of 2018, following a 0.3% lift in the third quarter.
"Economic momentum has softened, though domestic demand is being supported by elevated (but likely easing) net migration inflows and healthy household incomes (on the back of the tight labour market, Families Package, low interest rates, and recent retracement in oil prices)," they said.
"Beyond Q4 and looking through the quarterly volatility, we see economic growth travelling around 0.6% q/q over the next year or so – a decent step down from 0.8% on average over the past three years.
"And in this environment, we think inflationary pressures will lack the oomph required to maintain core inflation close to the RBNZ's 2% target midpoint, with capacity pressures expected to wane."
'A mixed steer'
In terms of the detail of next week's release, Zollner and Workman also stressed that key partial GDP indicators released recently have provided a "mixed steer".
"The Retail Trade Survey contained a decent rebound in core spending (+2.0% q/q) and the volume of building work put in place came in above expectations. But on the other hand, the Economic Survey of Manufacturing showed ex-primary manufacturing contracted, and the Wholesale Trade Survey was on the weaker side."
They said that services industries make up almost 70% of the economy. "So it's no wonder that a 0.6% q/q rise here is expected to make the largest contribution to quarterly growth (0.4%pts)."
Westpac's Gordon said the Westpac economists believe that some of the recent slowdown in GDP growth is "genuine", but for the December quarter this is likely to be exacerbated by some temporary factors, particularly disruptions in the energy sector that they believe will collectively knock between 0.1% and 0.2% off growth for the December quarter.