Energy analyst John Kidd on the extent to which OMV's ambitious plans to drill in the Great South Basin will comfort NZ gas users in the face of rapidly depleting reserves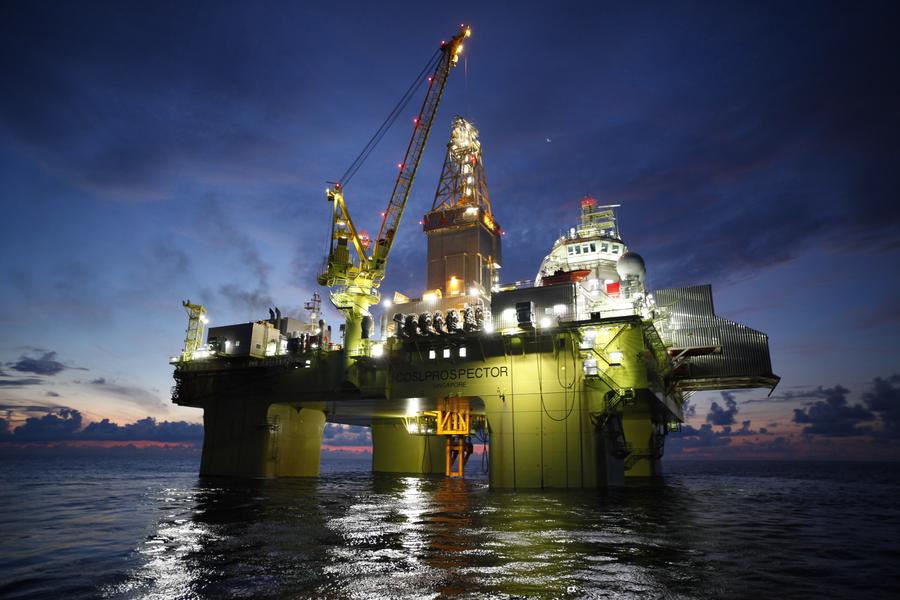 The Austrian oil and gas giant that recently bought Shell's New Zealand assets, OMV, is aiming to this year start drilling up to 10 wells in the Great South Basin.
While its ambitious plans represent a vote of confidence in the area's prospects, the extent to which a commercial find would directly provide New Zealand with more security of gas supply is unclear.
New Zealand's gas reserves have been depleting, as there hasn't been a major discovery in about 15 years.
The country currently only has enough gas to meet demand for the next seven to 10 years; the Coalition Government's decision a year ago to stop issuing new exploration permits calling into question the likelihood of these reserves being replenished.
LNG would likely go, but could stay
Woodward Partners' energy analyst John Kidd believes a commercial find by OMV would provide more security of supply, but says there are a number of layers to unpick.
He maintains the default outcome from a successful find would be for LNG to be exported to Asia. This is because a commercially viable discovery would be of export scale.
However because LNG is gas that's cooled down and condensed to a form that can be transported easily, it could remain in New Zealand.
Kidd says that with costs falling, it would be economic for LNG to be received in the North Island.
He can't at this stage see investment being made to set the South Island up with its own gas infrastructure.
"The depth of the market in the South Island is certainly not at the scale that would immediately support the widespread application of gas through the South Island," he says.
"It would very likely require the building of some very significant infrastructure. Not unlike what happened with Maui [in Taranaki] in the early days."
'Success breeds success'
Kidd says other companies will be looking to OMV's lead as it plays a high risk, high reward game in the Great South Basin, where it has been exploring for 12 years but hasn't drilled a well before.
"Success breeds success," he says, noting that OMV gaining traction would dramatically increase the marketability of the prospects in the area.
"It would certainly be a huge shot in the arm for those joint ventures who are very much looking for investors," he says.
New Zealand Oil and Gas CEO, Andrew Jefferies, on Tuesday said he was "keeping a close eye" on other exploration acreage in the Canterbury-Great South Basin where wells may be drilled ahead of those New Zealand Oil and Gas and Beach Energy are considering drilling off the coast of Oamaru.
The Energy and Resources Minister on Wednesday extended the conditions of their permit by three years, so they now have until April 2022 to decide whether to drill an exploration well.
However Kidd says: "The complexity of course is the political environment."
There are only four active permits in the Great South and Canterbury Basins and no more will be issued under this Government.
Kidd maintains the companies that have these permits will find it difficult to attract investment partners.
The level of risk OMV is taking on in the Great South Basin is such that it would ideally like a third joint venture partner. Its other partner, Mitsui, has a 17% stake in the permit.
LNG a viable solution to plugging a shortage
Kidd recognises the ideal scenario is for local gas production to keep meeting all New Zealand's gas needs.
But in the event of a shortage, he says: "There are now clearly fit-for-purpose options to import gas [in the form of LNG] that would likely be less expensive and a better fit than has been the case in the past.
"The likelihood now would be of a FSRU [floating storage and regasification unit] rather than land-based concept…
"If people are serious about reducing global greenhouse gas emissions, OMV's proposition is the type of project that would genuinely work towards achieving that…
"The best way that you can displace carbon emissions on a global basis (as has been seen in the US for the last decade) is to back out coal-fired generation and replace it with gas. That is precisely what every Asian nation is trying to position itself towards, as is Australia."
Kidd maintains exporting LNG to Asia will have the largest and fastest impact on reducing emissions.
Greens want more action from their partners in government
However the Green Party is up in arms over news of OMV's drilling plans, revealed in its application to the Environmental Protection Authority to get one of a number of consents it needs before it can drill.   
Its energy and resources spokesperson, Gareth Hughes, is calling for the Government to come down harder on the holders of the 28 active mining or prospecting permits in New Zealand, by preventing them from extending the conditions of their permits.
The Government granted OMV an extension on the conditions of its permit last year, similarly to the New Zealand Oil and Gas extension mentioned above.
Greenpeace campaigner, Amanda Larsson, agrees: "Any extension of an existing permit is essentially granting a new permit and is entirely inconsistent with climate leadership.
"As long as permit extensions like this continue, Ardern's Government will start to lose its international credibility as a climate leader…
"OMV is flipping a big middle finger to Jacinda Ardern, to all the New Zealanders who fought so hard for so long to end oil exploration."