Government avoids drawing attention to itself, as it invites oil/gas explorers to onshore Taranaki after banning new offshore exploration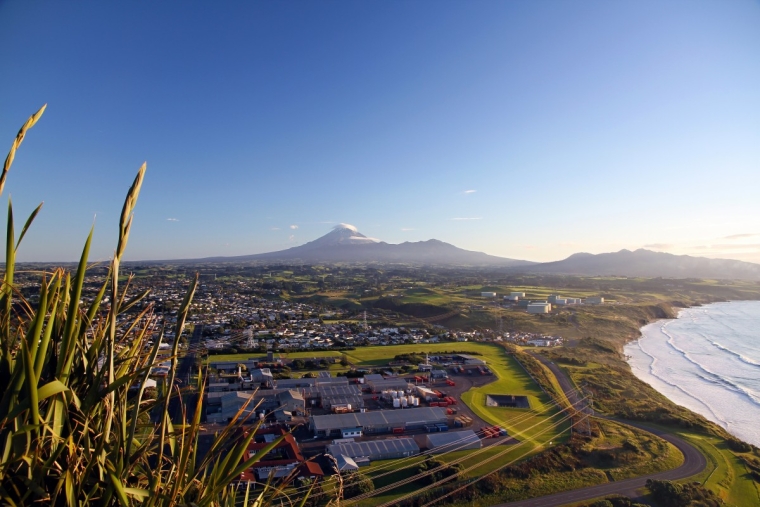 The Government has quietly released its annual oil and gas exploration tender, ditching the previous government's approach to market it to the public as a great investment opportunity.
New Zealand Petroleum and Minerals on Tuesday launched Block Offer 2018, inviting oil and gas companies to apply for permits to explore in designated areas in onshore Taranaki.
While it sent out a media release, Energy and Resources Minister Megan Woods didn't. Her National Party predecessors were known to enthusiastically launch these tenders at oil and gas conferences, attended by delegates from around the world.
The release of Block Offer 2018 was delayed by a year due to the Government deciding to no longer issue offshore permits and restrict new exploration to onshore Taranaki for three years.
While it announced this decision in April last year – around the same time it was expected to launch Block Offer 2018 – it couldn't apply its policy to this tender without risking legal action being taken out against it.
It therefore moved quickly to amend the Crown Minerals Act, which had previously been enacted to "promote prospecting for, exploration for, and mining of Crown owned minerals for the benefit of New Zealand".
Woods introduced a Bill to make the changes on September 24, gave the public two weeks to make submissions on it, and then passed it with few amendments on November 7. Parliament's Environment Select Committee received 2,249 submissions on the Bill.
Woodward Partners energy analyst John Kidd at the time accused the Government of using Block Offer 2018 as an excuse to pass an important piece of legislation without it being properly scrutinised.
He said the Government would be better off skipping Block Offer 2018, because all the uncertainty created by the law change made it so unpalatable it was effectively redundant.
Interest.co.nz suspects Woods wanted to let the belated launch slip under the radar to avoid flak from pro oil and gas people who want offshore acreage included in Block Offer 2018, and anti oil and gas people who want all new exploration stamped out.
The Green Party, among others, is also up in arms over Woods allowing existing permit holders, like OMV, to extent the conditions of their permits to give them more time to decide whether or not to drill.
In addition to excluding offshore acreage, the amended Crown Minerals Act requires those who receive permits under Block Offer 2018 to "engage with iwi and hapū on an ongoing basis and in a positive, fair and constructive manner".
It places specific requirements on permit holders that want to work within 200 metres of areas significant to iwi.
The new legislation also prohibits access to conservation land, except for minimum impact activities.
Over 2,000 km² of acreage has been made available as a part of Block Offer 2018. The tender closes on August 28.  
Oil and gas explorers' interest in New Zealand dropped (with the oil price) after 2015. While the 2014 and 2015 Offers saw 15 and nine permits issued respectively, only one was issued in 2016 and one in 2017.  
In a major move, Shell in March 2018 (some weeks before the Government announced its new offshore exploration ban) also agreed to sell all its New Zealand assets to OMV for US$578 million (NZ$794 million).
However MBIE documents show it expected to see a pick-up in investment activity globally in 2018, as firms were confident in a sustained oil price lift. It received suggestions from 11 companies on which areas to open up for exploration in Block Offer 2018 – more than the prior three years.
Woods will speak at a New Zealand Wind Energy Association conference in Wellington on Wednesday. She has also arranged for movie director James Cameron to be a keynote speaker at a "Just Transitions" conference the Government's co-hosting with New Plymouth District Council next month.
Here's a map showing the acreage available in Block Offer 2018: