Although the present currency and economic situation looks very challenging, markets are looking forward with bullish optimism in the face of the second wave COVID risk, says Alex Ross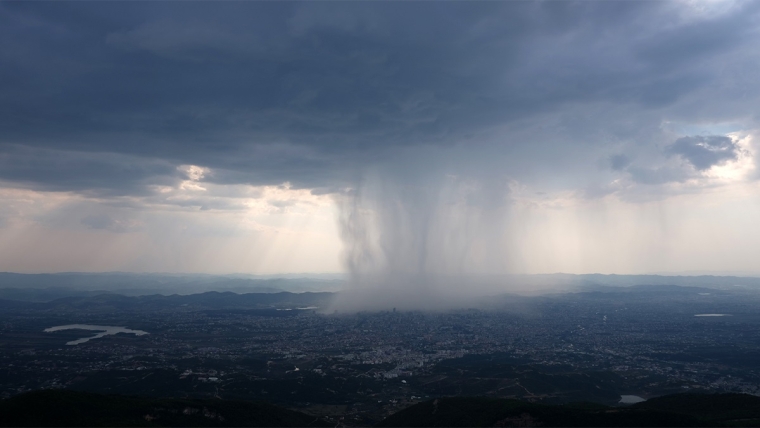 By Alex Ross*
Asian FX peers into positive future 
The JPMorgan Asia Dollar Index surged to its best level since early 2019 last week. The trade-weighted basket is the best reflection of overall Asian FX performance.
During the past month, trade concerns emanating from US election uncertainty have been removed from the FX spectrum - Asia likes Biden. Asian central banks also seemed to have reached a nadir in their easing cycles. But to test that theory we hear from the central banks of China, the Philippines, Thailand and Indonesia this week. We aren't expecting a whole lot from any of the four, but they may try and take the edge off their currency's recent appreciation versus the USD.
The big news last week, though, was the successful trial of Pfizer's COVID-19 vaccine, which they report to be "90% effective" over a sample size of 40K+ participants. They are expecting to be able to produce 50 million doses this year and a further 1.3 bln next year. Given each individual will require two doses, that covers roughly 1 in 15 humans globally.
The technology they are implementing means it will be fast and effective to produce, but such genetic coding has never been approved for use in humans before. Regardless of the science, FX markets suddenly peered into a COVID-free future. The Asian and commodity currencies (NZD, AUD, CAD) fell in love with that picture. Not so much the safe havens (USD, JPY, CHF), who were heavily sold.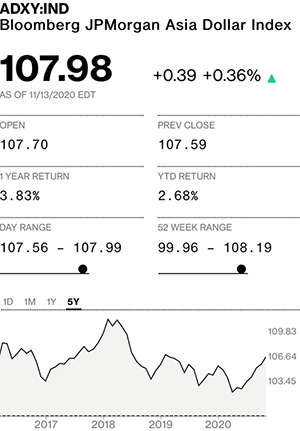 Present state remains ugly
While the future may suddenly look much brighter, the present state of the pandemic is starting to look pretty ugly, globally. The case count is nearing 55M with global deaths now 1.32 mln (source: Worldometers). The speed of infection growth is alarming. As winter approaches up north, there has to be concern that the real "second wave" (a la the Spanish Flu in 1918) is just beginning.
Economic data is also tailing off. Two measures we watch closely, the Citi Economic Surprise Index (which tracks economic data relative to expectations) and the Baltic Dry Index (which tracks the price of dry bulk haulage across several key routes) are heading south in no uncertain way. That's because they don't care about a vaccine. They just see more lockdowns and economic constraint ahead. And that near term reality is why we saw last week's stellar rally in NZD/USD halt and turn around near the 0.69 handle, a move mirrored across many Asian-Pacific pairs.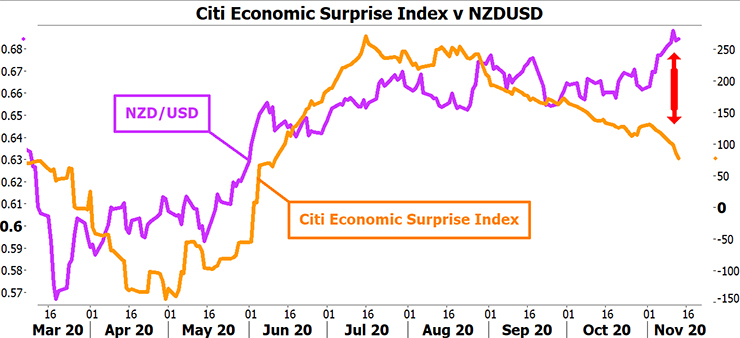 The way forward 
A risk on-risk off diametric still dominates markets. But we feel that while a gap between present and future state exists, FX participants will start to pick winners and losers. Most notably, there is an expectation that the Fed and ECB - facing their biggest health crisis in recent memory - might just ratchet their balance sheets up even further as we head into December.
Locally, that has NZD/USD and NZD/EUR in a bullish phase. On the other hand, Australia's situation is improving and despite continued trade stoush with China.  We're a seller of NZD/AUD here as we still believe the RBNZ are more likely to hit the button on negative rates, despite their efforts to coast through last week's Monetary Policy Statement in neutral. Did someone mention rising house prices, Adrian? 
Data wise, Reserve Bank of Australia Governor Phillip Lowe talks a few times this week (today and Wednesday), interspersed by the latest RBA minutes (Tuesday), Aussie unemployment (Thursday) and dairy prices (Tuesday night). That's likely to see NZD/AUD a big mover (and if we have to pick a side it is down). Overall, our gut feel is that we may have moved into a new 0.66-0.70 range, perhaps sliding on the near term harsh reality of global COVID-19. However, we're also surging on the hope that those central banks and governments will bridge yet another gap to sell the rosy future state of 2021 when we hit December. This optimism is likely to permeate throughout the Asia-Pacific currency world come December. The area should continue to benefit from its goods export focus, and looks more resilient in the face of a growing second wave COVID-19 risk.
---
Alex Ross is Client Manager, Western Union Business Solutions and is based in Auckland. You can contact him here.