The Opening Bell: Where currencies start on Monday, October 31, 2011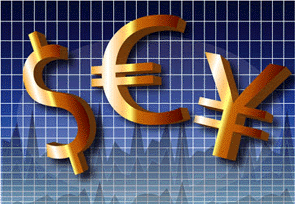 By Dan Bell

The NZD/USD opens just under 0.8200 this morning after running out of momentum at 0.8230 over the weekend. Resistance around 0.8250 should be difficult to get through in the short-term and support around 0.8150.

Considering the large move up we have had from recent lows under 0.7500, you would think the Kiwi looks heavy at current levels - although the current uptrend could have a bit more to run!

Not a huge amount to report over the weekend. Global stock markets had a mixed night with the US finishing marginally higher with the S&P 500 up 0.12%. Commodity prices were weaker with the CRB Index down 0.37%.

Against the major cross rates we open around  0.7650 AUD, 0.5780 EUR, 0.5081 GBP and 61.90 JPY.

Today we get NZ Building Consents at 10:45. Not a mark mover but worth a look.

Quite a bit of news and data out later this week starting with the RBA decision tomorrow afternoon (Melbourne Cup Day) where the market expects them to cut their cash rate by 25 bps to 4.5%.

On Thursday we get NZ Q3 Employment numbers. We also get the US Federal Reserve announcing the Fed Funds Rate and FOMC Statement that morning and overnight the ECB interest rate announcement and G20 meetings start.

We end the week with the US Employment Situation Report on Saturday morning our time.

Plenty of market moving news should make for an interesting week!
-------------
Dan Bell is the senior currency strategist at HiFX in Auckland. You can contact him here