The Opening Bell: Where currencies start on Thursday, November 3, 2011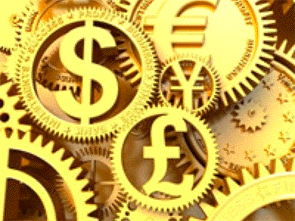 By Dan Bell

The NZD/USD opens around 0.7890/0.7910 this morning after making a low of 0.7861 overnight and a high of 0.7980.

Global markets stabilised overnight with most US and European stock markets recording gains with the S&P 500 currently up over 1.3%.  

The NZD has underperformed against most major currencies and is 0.5% weaker on a trade weighted basis. We open at current indicative levels of 0.5730 EUR, 0.7630 AUD, 0.4940 GBP, 61.50 JPY.

The FOMC statement from the Fed contained no surprises and no changes to policy settings although some analysts said its statement left the door open for more stimulus if the economy needs.

Greek Prime Minister George Papandreou won his cabinet's backing on Wednesday to hold a referendum on the bailout package but he will need to get through a confidence vote on Friday. If he loses, a general election will be called and most likely the referendum will be called off.

On the local front we get NZ employment data at 10:45 with the market expecting the unemployment rate to come in at 6.4% and employment change at +0.5%. In Australia we get retail sales at 1:30pm.

Tonight brings the ECB rate announcement and press conference and the G20 meetings begin.
-------------
Dan Bell is the senior currency strategist at HiFX in Auckland. You can contact him here