RBNZ says new anti-money laundering regime will enhance New Zealand's reputation on the global stage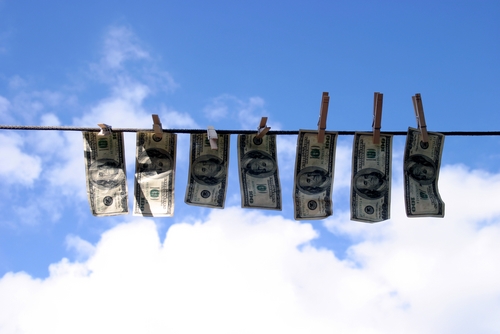 New Zealand's new Anti-Money Laundering (AML) regulatory regime, taking effect from June 30, will help to take the profit out of crime, reduce the chances of New Zealand being involved in terrorism financing and enhance New Zealand's reputation on the global stage, Reserve Bank Anti-Money Laundering manager Rob Edwards said today.

In a speech to an Anti-Money Laundering and Countering Financing of Terrorism seminar in Wellington, Mr Edwards said there were two key reasons the new AML regime is important.

"First, our AML regime is part of a co-ordinated international effort to tackle two worldwide problems: criminal activity that is made more attractive when the proceeds are able to be laundered, and the funding of terrorist attacks.
"The second purpose of the Anti-Money Laundering and Countering Financing of Terrorism Act 2009 is to maintain and enhance New Zealand's international reputation for a sound and high-integrity business environment."
New Zealand has adopted the international Financial Action Task Force (FATF) standards for anti-money laundering.
"New Zealand cannot afford to be seen as a weak link in the chain of international efforts to tackle money laundering and the financing of terrorism," Edwards said.
"If FATF were to give New Zealand a poor AML rating at its next review (currently likely to occur in 2016), the consequences could be severe," he said.
Although New Zealand seemed far away from international terrorism, we were not immune from being involved in activities related to the financing of terrorism.
"Financing terrorism is a global activity and a serious global problem.
"Terrorists are able to take advantage of any AML weaknesses in any jurisdiction's banking and money remitting systems, and many highly effective acts of terrorism have been able to be carried out with quite limited funding, literally on a shoestring budget. As a jurisdiction we need to have effective AML laws in place.
"And reporting entities need to be vigilant in adhering to those laws. It is not farfetched to suggest that one suspicious transaction report could help to prevent a future Bali bombing or Boston marathon-type event."

The Reserve Bank, the Department of Internal Affairs and the Financial Markets Authority are tasked with supervising entities under the Act and are well placed to begin their new role, Mr Edwards said. The purpose of this supervision is to check that firms have the systems in place to comply with their AML obligations, including detecting and reporting suspicious activity.

While the new regime beds in, the emphasis will be on the monitoring of compliance with the Act.

"We expect that our monitoring activity will alert us to any breaches that will be investigated and potentially result in enforcement actions.

"Supervision is a two-way street; willing and enthusiastic participation by industry will make the process more efficient and make the regime more effective," Mr Edwards said.